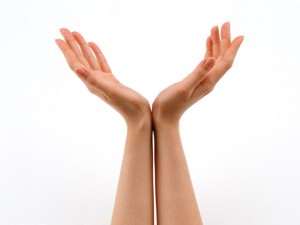 This is a weekly headline round-up of the posts titled [Japan after Quake] on our Facebook page.
[Jan. 30] Search goes on for thousands of Japan's tsunami missing.
http://www.capitalfm.co.ke/news/2012/01/search-goes-on-for-thousands-of-japans-tsunami-missing/
"The (missing) person is in the mind of his or her family but they still want proof that the person lived in this world. I think it's hard for them to accept the reality" without a body.
[Jan. 31] Pet rescue Fukushima! Animals saved from nuclear wasteland by volunteers who risked their own lives.
http://www.dailymail.co.uk/news/article-2094264/Braving-radiation-zone-rescue-abandoned-pets-Fukushima.html
The thousands of dogs and cats abandoned in the wake of the Fukushima nuclear crisis have endured dangerously high radiation levels, a severe lack of food and now the freezing winter weather.
[Feb. 2] Film of tsunami survivors to be screened in U.S.
http://www.yomiuri.co.jp/dy/national/T120201006418.htm
A documentary on the aftermath of the Great East Japan Earthquake directed by Yuka Kanno, a third-year student at Yamanashi Prefectural University, will be screened in the United States this spring.
[Feb. 3] Basketball fan dribbles 370 km for tsunami-hit kids.
http://in.reuters.com/article/2012/02/03/japan-disaster-basketball-idINDEE81201420120203
Moved by the plight of children in Japan's tsunami-hit north, one diehard sports fan did something a bit different to help — dribble a basketball 370 km (231 miles), through rain and snow, to bring sports back to damaged schools.
[Feb. 4] Radiation fears slow tsunami clear-up.
http://www.news24.com/World/News/Radiation-fears-slow-tsunami-clear-up-20120130
The survivors are desperate to rebuild, but must first get rid of more than 22 million tons of rubbish – far too much for the disaster-struck region to deal with alone.
[Feb. 5] Disaster-hit areas in Japan to host international meeting on natural disasters.
http://www.sacbee.com/2012/02/04/4239380/disaster-hit-areas-in-japan-to.html
The conference is an opportunity for other countries to share lessons from and responses to disasters.
This is JAPAN Style!