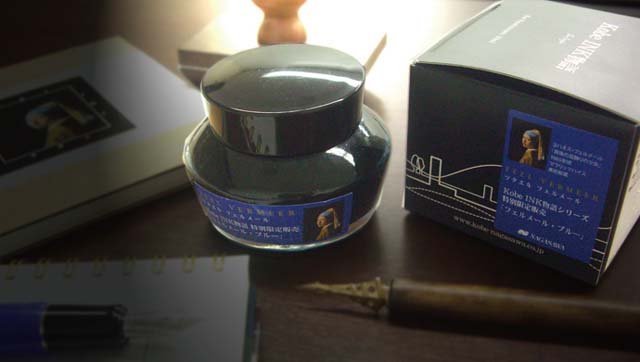 In memory of the "Exhibition of Mauritshuis Museum", held by the Kobe Municipal Museum, Nagasawa Co. has created a beautiful blue ink, evocating the image of the lapis lazuli.  They have expressed the impressive blue color of the turban drawn in the painting by Vermeer, "Girl with a Pearl Earring".
Please do not miss this unique opportunity, since this is limited product!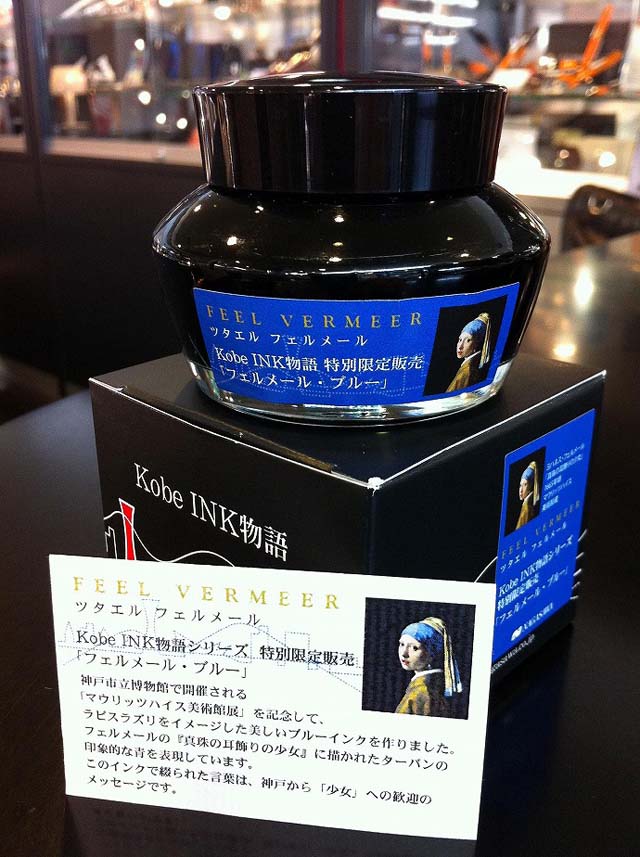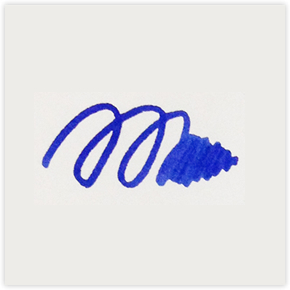 Kobe Ink Story – the theme is the color that would fit the "elegant City of Kobe"
This product has been developed by skilled technicians from Sailor Fountain Pen, Co., taking for a theme "the color that would fit the elegant City of Kobe", in order to make the life of fountain pen users even more enjoyable and fruitful. Please enjoy writing with this pen using various colors, as if you were walking through the places remembered in connection with Kobe.
Please look at this beautiful ink and others in our online store under the stationery category!

If the eBay link is dead and you have questions about the item, please contact me HERE.
This is JAPAN Style!