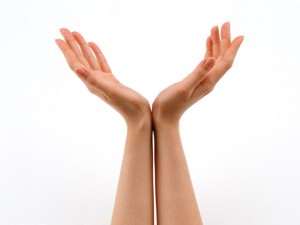 This is a weekly headline round-up of the posts titled [Japan after Quake] on our Facebook page.
[Sep 26] Sendai Kirin Beer factory damaged in tsunami resumes production.
http://search.japantimes.co.jp/cgi-bin/nb20110927a1.html
"Despite the huge quake, we could produce hops that have good quality. We hope resumption of the Kirin factory will become a symbol of recovery in the area," Tono Mayor Toshiaki Honda said.
[Sep 27] Amazon Japan to launch customer service center in Sendai. 
http://jen.jiji.com/jc/eng?g=ind&k=2011092700634
The Japanese unit of U.S. online retailer Amazon.com Inc. will initially hire several hundred workers but plans to raise the number to about 1,000 in the future.
[Sep 28] Japan bakery stands out in tsunami wasteland.
http://www.mysinchew.com/node/64267
The owner Mr. Tsuruoka says, "After the tsunami I was here every day to try to put things back together bit by bit," he said. "We reopened on July 30th."
[Sep 29] Japan to relax evacuation order for first time.
http://online.wsj.com/article/SB10001424052970204138204576600403116884360.html
The dissolution would be the first step in coaxing more than 100,000 people back to their homes and starting what is expected to be a decades-long process of restoring the region around the plant.
[Sep 30] 10 mil. yen (US$129,660) left at Saitama city office marked 'for people in Tohoku'.
http://mdn.mainichi.jp/mdnnews/news/20110929p2g00m0dm007000c.html
The municipal office said it plans to donate the money to the Japanese Red Cross Society if no one claims it within three months, its safekeeping period for items left behind.
[Oct 1] Japanese company markets tsunami escape pod called "Noah".
http://www.youtube.com/watch?v=5AKIYR9_ZrQ&feature=player_embedded
A small factory in Japan introduced its first tsunami survival shelter, a capsule which can float on water and is able to hold four adults inside.
[Oct 2] NIHON L'ORÉAL Beauty Bus will launch operations as part of its quake reconstruction assist. project.
http://www.nissan-global.com/EN/CITIZENSHIP/REPORT/110927/
NIHON L'ORÉAL will launch these operations in October, starting in Kesennuma City, Miyagi, and cut hair of about 15,000 people for a year.
This is JAPAN Style!