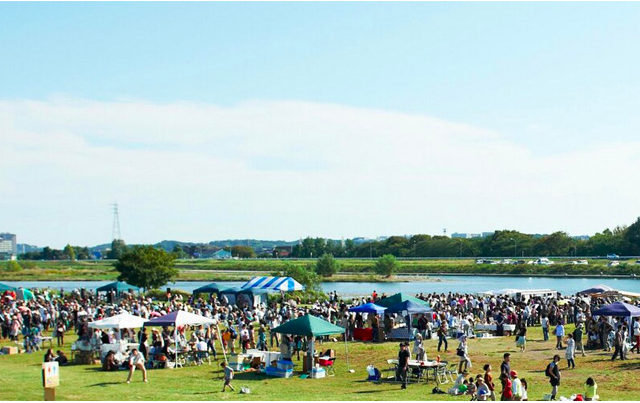 How time flies! It's already the latter half of September, and gradually becoming autumnal. Speaking of autumn, many fun festivals and events take place outdoors this time of year, as Japan can be especially charming in the fall. So today, I would like to share some info about an epic family friendly event, "Momiji-ichi", that will be held at the Tamagawa riverbed (only 3 minute walk from the temporary exit of "Keio Tamagawa" station) on September 27th and 28th. "Momiji" means red maple leaves, and "ichi" is market in Japanese. Such an autumn-ish and adorable bit of naming 🙂 Momiji-ishi is a gathering of various creators. It's kind of like a farmer's market mixed with a flea market and a crafts fair. Vendors cover a lot of ground. A wide variety of artisans such as bakers, potters, musicians, illustrators, weavers and clothing creators, essayists and craftspeople of all kinds display their works at Momiji-ishi. What's more, the event features a nail salon, a face painting shop, a tiny movie theater (in a tent!), and even a fringe/bang trimming shop. Are you getting thrilled yet? 😉
The picture below is just a screenshot from their official website, but everything looks quite interesting, doesn't it? There are more and more exciting exhibitors introduced on their webpage, so why not cruise there and check out all the Momiji-ishi vendors!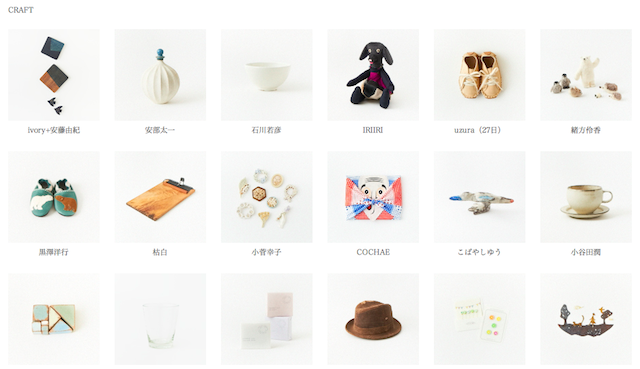 Momiji-ichi will open 11:00 am – 4:30pm on 27th, and 10:30am – 4:00pm on 28th. In case of rain, The event moves to Tokyo Oval Keiokaku and will be announced at 7:00 A.M on their website.
Source: Youpouch
Author: Junko
This is JAPAN Style!