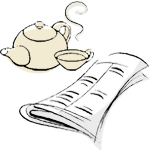 — ABOUT  Wasabi Stories… —
"Best thing is to be able to build a career"
Today's story-teller is Hiroshi Gondo, 71 years old, former manager of one of the most popular pro-baseball teams, [W:Yokohama BayStars].
Gondo used to build his career as a pitcher, and set the new rookie mark of 35 wins in a season. However, he was forced to retire only after only 9 years of career when he destroyed his arm from overuse.
Gondo says, "My baseball career had shut down just like that. But this setback gave a good result in becoming a manager. I have never seen a pitcher who doesn't suffer from problems in their shoulders and elbows during my career as a manager of [W:Chunichi Dragons] and Yokohama BayStars. I used to tell them, 'I can tell you the way to ease the pain. Just retire.'"
Yes, the pain will goes away if you stop pitching.
What was his message?
Gondo says, "the word, 'retire', intimidate baseball players. They eventually realize that the best moment in their career is when they are going through a lot of pain. They listened to my words as the words by the one who regrettably retired the career, not the one who won 35 games in a season."
The NIKKEI 12/2/2009 by Hiroshi Gondo (former manager of Yokohama BayStars)

You should follow me on Twitter.