Home-sized-shrine-in-cabinet are often found in Japanese houses. We call them butsudan, and the owners use them to worship Buddha and the deceased in the families.
The picture above is a typical butsudan, which has a statue of Buddha in the center and incense burners, ring, candlesticks and platform for placing offerings.
The classic style of butsudan are beautiful and perfectly fit in Japanese style rooms; however, they are not suited at urban style houses.
For those who live in modern or western style houses, butsudan manufactures make new looking butsudan.
These are "color changeable" butsudan. The designer expressed the change of seasons that nature shows in the orange and green ones.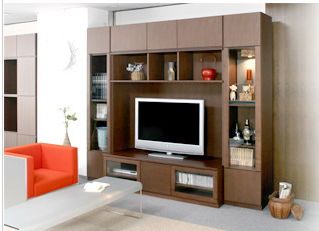 Can you find a butsudan? It's on the upper right.
It is naturally blended into the entertainment set.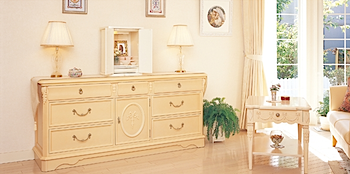 This is totally new.
You'll never guess there is a butsudan in this room when you come in.
According to a survey, many buyers think that design is the most important factor to choose butsudan. So there will be more variations in the near future.
Source: Ruriiro Tradition
This is JAPAN Style!

You should follow me on Twitter.