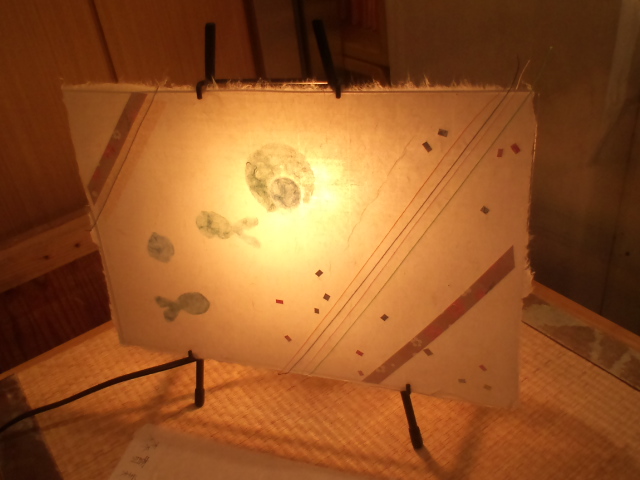 About a month ago, I joined a Japanese traditional art "washi (Japanese paper)" workshop.
I have had my eyes on the beauty of Japanese washi and wanted people in overseas countries to know the washi charms, and also I wanted them to purchase washi; however, I had no idea "how washi is made".
So I asked a famous washi company in Tokyo for help me learning washi making.
Where I went for the workshop is a traditional company, Ozu Washi.
Established in 1653, the company has 300 years of history.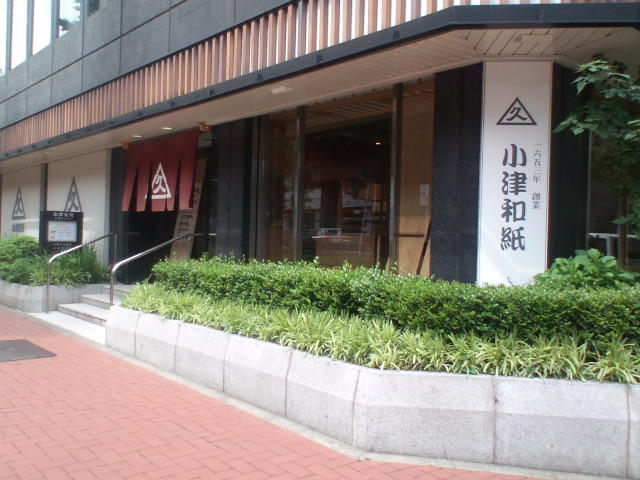 They gave me permission to shoot video during the workshop.
With an interpreter, I tried to make the movie like a short film that foreign people can understand.
This is the summery of the washi making process.
1. Cut down kozo trees.
2. Steam the branches to make it easy to peel.
3. Peel the branches and bark while they are still warm.
4. Wash the inner layer of the bark.
5. Put the washed bark into boiling soda ash to loosen the bond of the fibers.
6. Wash the bark in running water
7. Remove dirt from the outer layer of the bark.
8. Mash the bark with a wooden hummer to separate fibers.
9. Put the well mashed bark into water in a large rectangular container "sukibune" and add slimy liquid called "tororo-aoi" into the water.
10. Scoop fibers in the water with a sieve like tool called "sugeta." Swing "sugeta" back and forth as well as both sides to even it out.
11. Set the paper into a press machine and squeeze the wet paper.
12. Dry the paper under the sun.
At the workshop, we started from scooping fibers in water. It took 30minutes to finish completing a sheet.
This is what I made.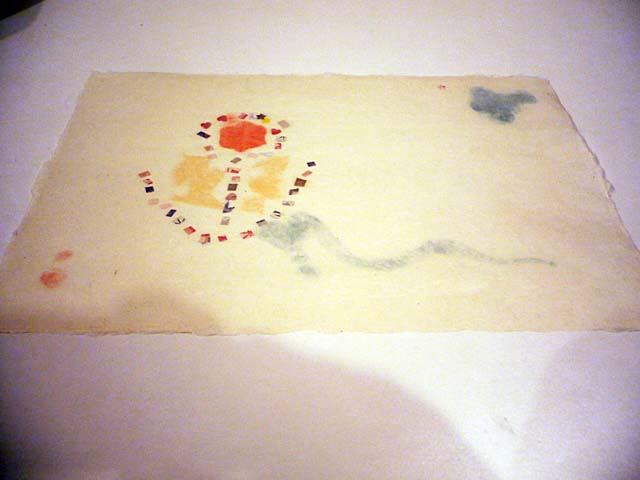 Can you tell what they are?
I made a flower and an airplane on the right corner, can you see?
It's like a preschooler's painting.
I'm really embarrassed to show this to you though (LOL).
After the workshop, the teacher gives a special letter to the each participant.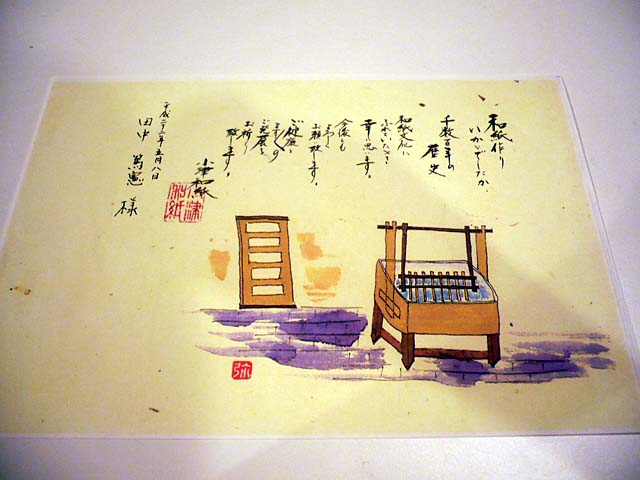 Isn't it beautiful?
It's a hand-written by the teacher.
Anyone who makes a reservation is welcomed to the washi making workshop.
There are many foreign tourists join this workshop, which is even programed in tours.
It must be popular activity among tourists.
The teacher only speaks Japanese but they can arrange an interpreter for foreign visitors.
So, if you have chance to come to Japan, why not try washi making?
It will be a good memory.
Lastly, I will start selling washi at my site, so please look forward to it!
This is a leaflet issued by Ozu Washi (Japanese and English)
This is JAPAN Style!

You should follow me on Twitter.