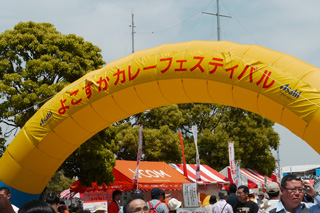 The foods Japanese people love, ramen and curry & rice!
I think ramen was introduced from China and curry was from India but they are Japan's national favorite dishes.
Recently, the idea to use curry for community revitalization has been popular and various regions create their "local specialty curry" by using their specialties.
The other day, those local specialty curries get together in Yokosuka, [W:Kanagawa Prefecture].
And today, I want to share the report from a Japanese blogger who went to the event.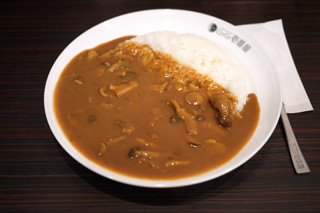 Japanese typical curry is like this.
But it's kind of boring; usually it has more carrots and potato.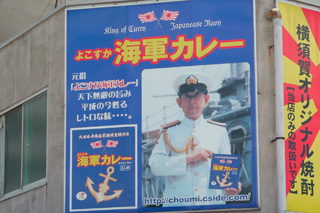 He saw this sign at the Yokosuka Station. It says "The Navy Curry".
Japanese curry was born as a navy food after curry sauce was introduced to Japan
during the Meiji era (1869 – 1913) by the British navy.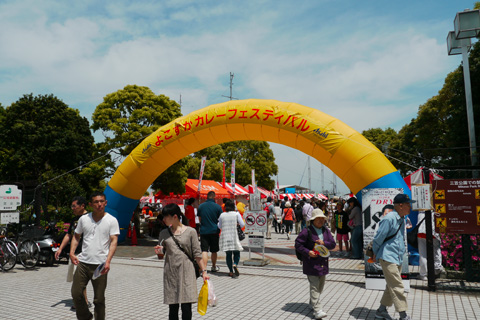 This is the event site.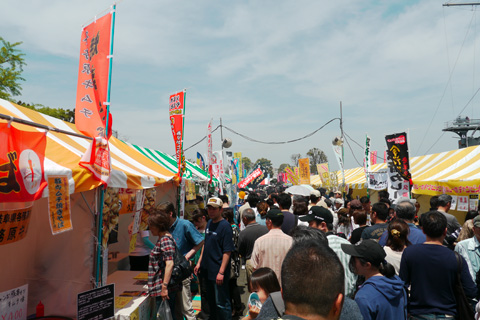 Soooo many people were there!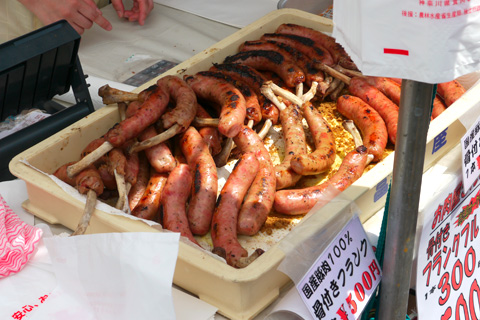 It's a curry festival but there was a stand selling "bone-in-sausages".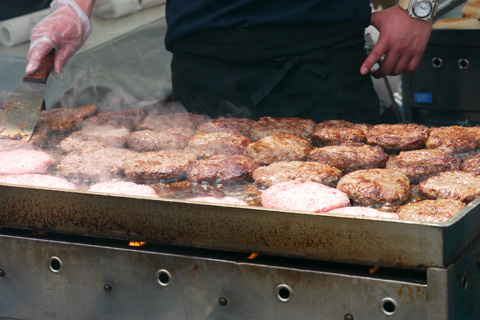 Tasty juicy hamburgers. Hmmm looks good…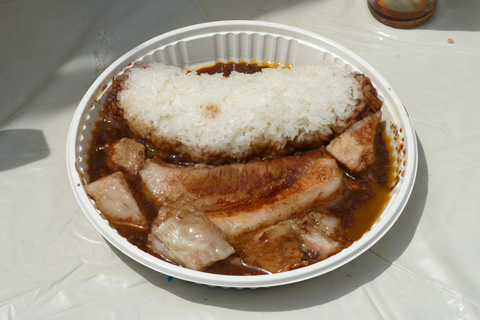 What the blogger ate first was this.
This is called "Kurobe Dam curry", sold in [W:Nagano Prefecture]. The rice looks like a dam isn't it?
Big chunks of pork are in the curry sauce.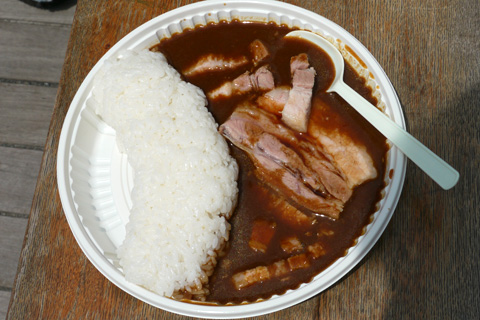 Let's look at it from above.
The use ramen soup and thicken sauce in the curry to give it a subtle flavor. It's elaborated.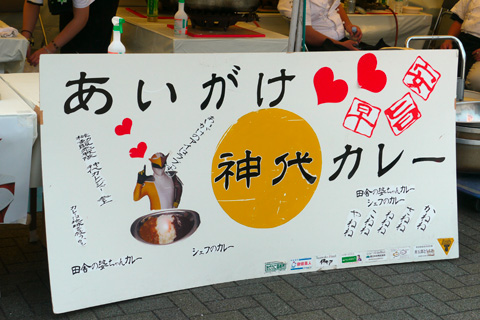 The next one is from Akita Prefecture.
The masked man on the left is a local mascot of Akita.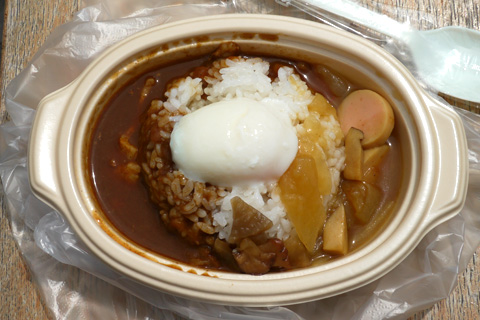 Two different kinds of curries on rice and the middle white one is
onsen-tamago (soft boiled egg). The taste was ok, he said.
Having eaten two bowls of curry, he felt full, so he walked around the site to get hungry again.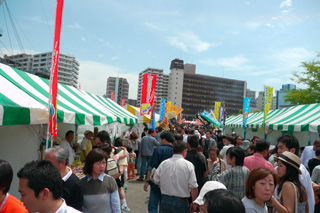 It was still crowded.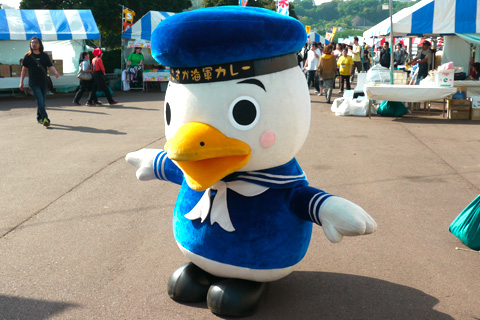 After walking for a while, he met a character.
This kind of children attracting character is always seen at an event.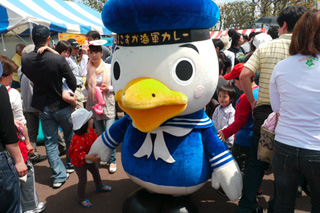 Just as expected, he got surrounded by children LOL.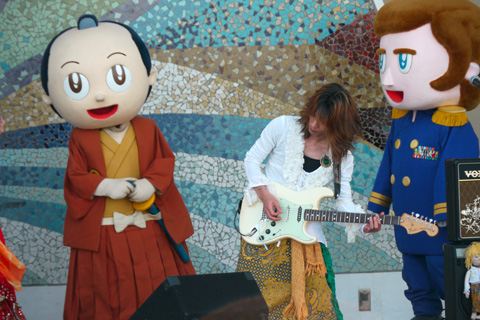 These characters were on a stage along with a guitar performance.
From the right, Captain Perry and Oguri Kozunosuke, who is called the father of Japan's modernization (I don't know him at all).
Now that the blogger was getting hungry again, he went back to curry report.
The next curry is from [W:Ibaraki Prefecture].
The design on the package is cool and the colors of the vegetables are beautiful.
The green one is okra.
There were some curries he wanted to try but he couldn't because they were sold out.
It says "cherry curry", very unusual. I wonder how it tastes.
The last curry he ate was…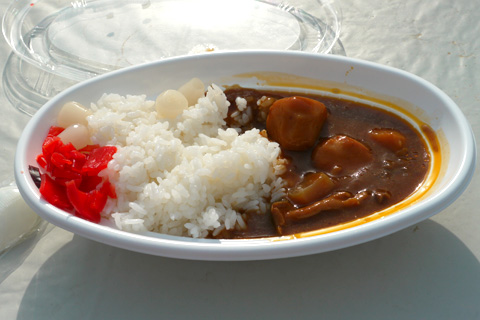 It looks ordinary curry but the potato like ones are satoimo (taro).
He said it was really good.
After all, he was stuffed with four bowls of curry.
Source: Daily Portal Z
This is the JAPAN Style!

You should follow me on Twitter.