Japanese handwork crafts are broadly appreciated in the world.
The other day, I found a perfect example of fine crafts on a blog.
That is wire art!
The following works were created by a Japanese artist, Hironori Hashi from [W:Aichi Prefecture].
The first one is…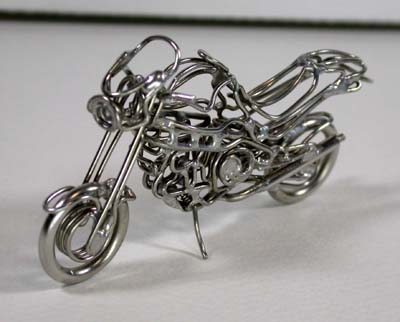 As you can see, it's a motorcycle.
The stand works fine and the body stands by itself, cool!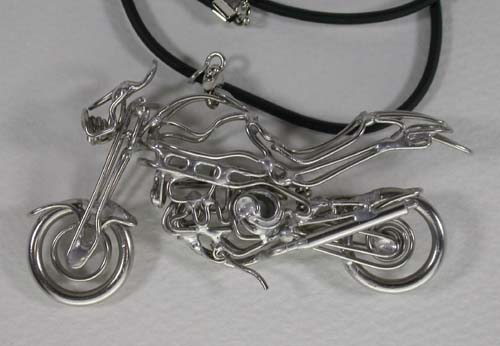 It's a choler type. The wire work can be detached.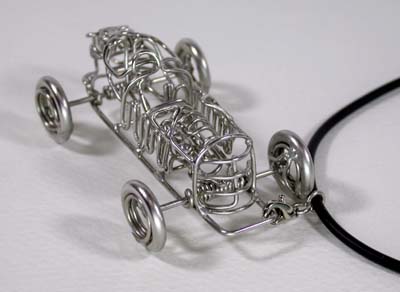 Old Alfa Romeo. The car actually runs as the tires spin.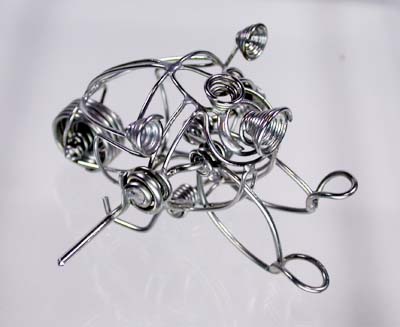 It's a fictitious "mecha-mole bike".
When you turn the handles on the side, the mole arm on the front part digs dirt.
Hironori Hashi makes those works with stainless wires and put parts together by soldering and brazing.
Wire is only a line but by shaping it exquisitely, it makes invisible surface.
The pictures above are all mechanics but he makes insects, fish, frog, bird and everything as long as it can be shaped by lines.
From earrings to a room sized whale statue, the sizes are diverse too.
The mobiles move so smooth for wire works.
Because it is a fine work, he can only make one and half per day.
The price is the motorcycle and the car is about 15,000 yen (US$160).
Reference: bungu-oh
This is JAPAN Style!
You should follow me on Twitter HERE.