Today's post is written by a guest writer from Ukraine! His name is Mr. Alex Shiroki. Much to my joy, he loves everything of Japan. This time, I asked him to tell us a story about "Japan in Ukraine".
Let's see how it is like 🙂
*************************************************************************
Ukraine is a far away country for Japan – geographically it's at the other end of the world – we have a 7 hour time difference and more than 8000 kilometers distance between us. But in people's attitude, knowledge and penetration into real life we are far more closer to Japan than you can imagine. Most people in Ukraine know many things about Japan and it's not just standard "samurai/karate/ninja/sushi" stuff but much more.
Knowing Japan to regular citizen(aside from history lessons in school) begins from seeing Japanese goodies around – cars, air conditioners, electronics, food and entertainment. You can simply walk into the streets of practically any Ukrainian city and immediately bump into something Japanese. Here's me going out into streets of my hometown, Yalta, Crimea.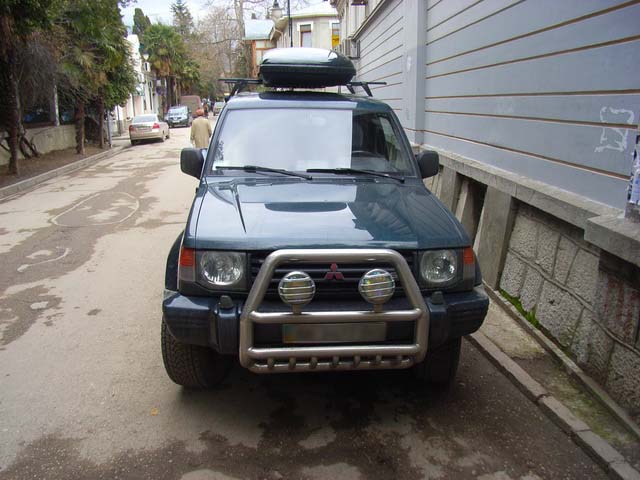 Mitsubishi car on the street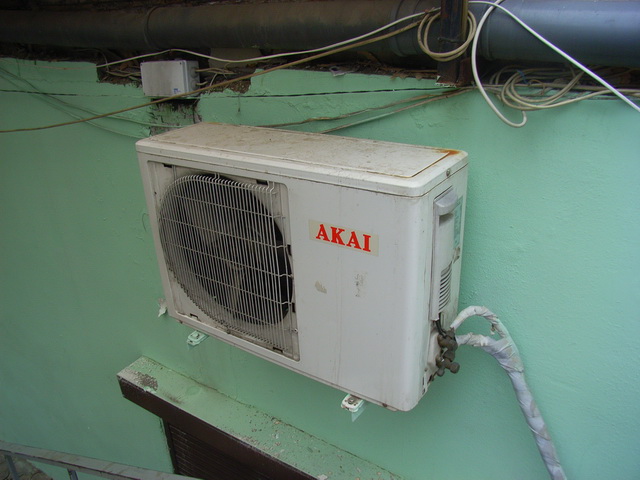 Akai air conditioner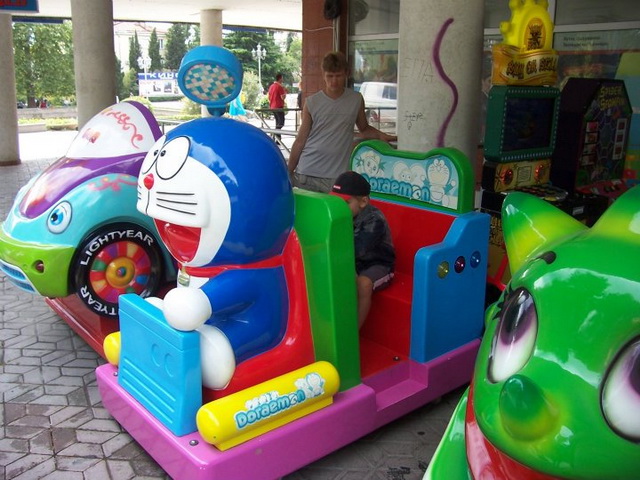 Doraemon children rider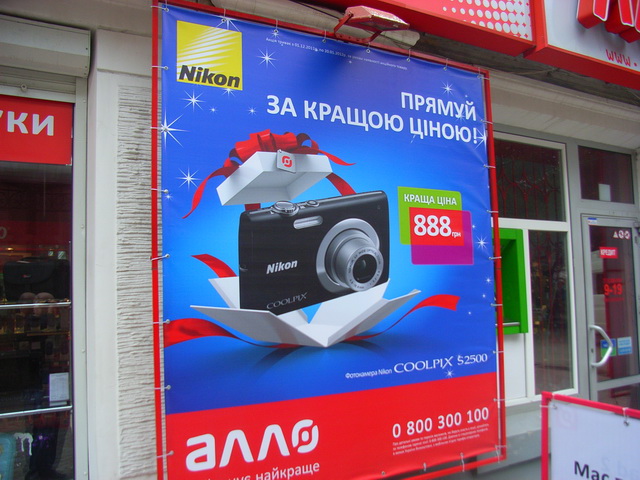 Nikon advertisement near electronics supermarket
Ukrainian people consider Japanese goods a symbol of quality. Nowadays we have lots of products from other countries sold too, but they can never surpass Japanese ones in people's minds. To have something "made in Japan" or by Japanese maker is considered prestigious and symbolizes your own life quality. (Don't forget pictures shown here were taken on my Ricoh camera.)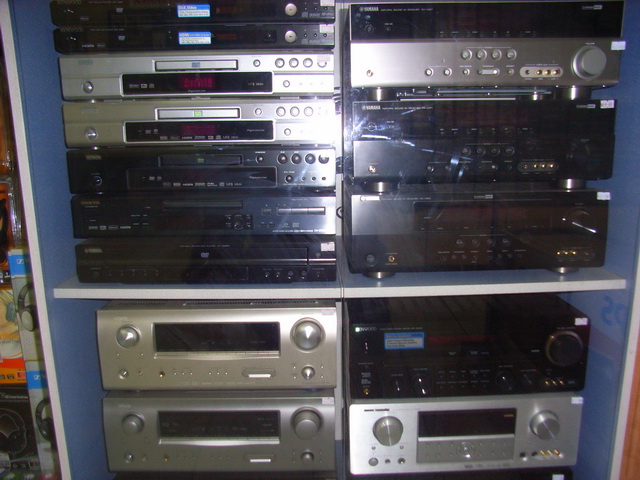 Electronics stand with Yamaha, Kenwood and Pioneer brands in my favorite shop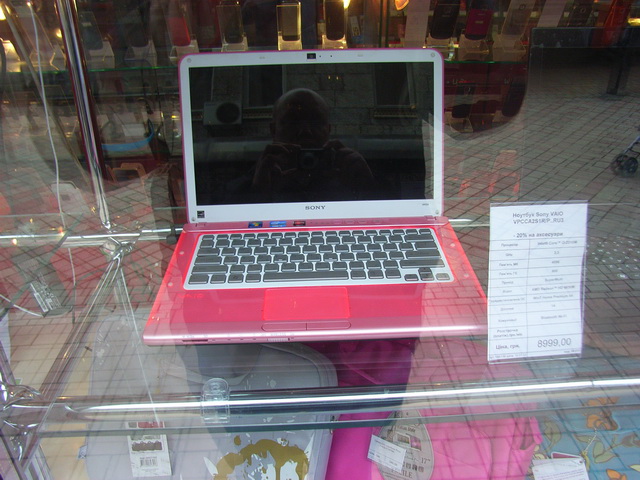 Sony notebook attracts attention
Among young generation things from Japan like anime and games are very popular. Many school and uni students have PlayStation consoles at home. Majority of them demand seeing anime on regular basis – it is sold on DVDs and shown on TV too.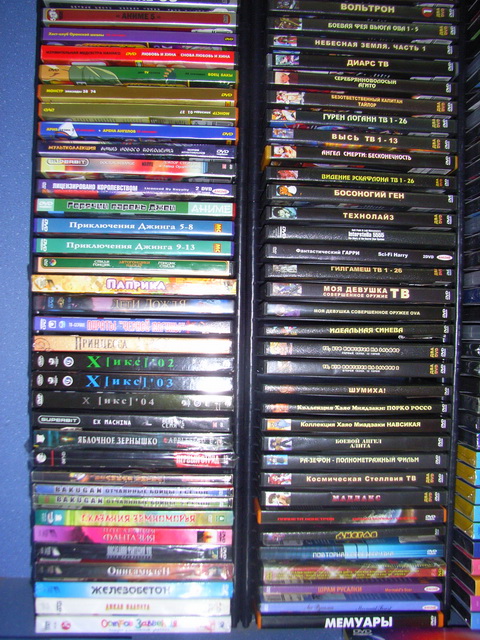 Shelf with anime DVDs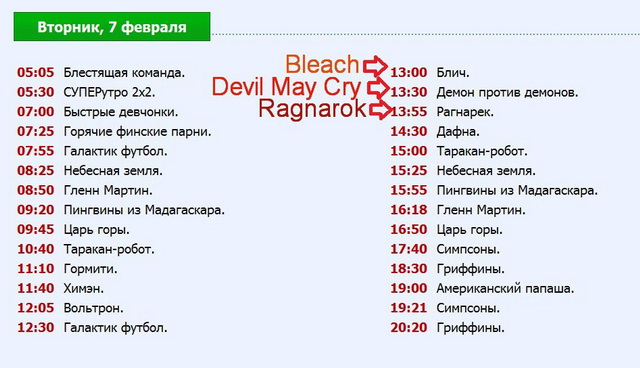 Popular animation channel's 2×2 everyday schedule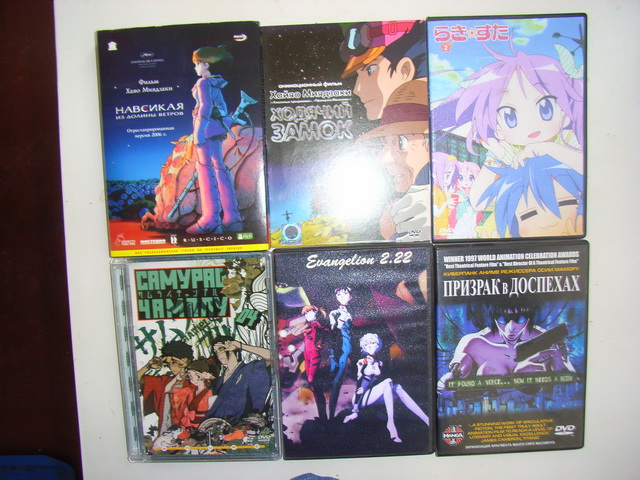 Some of anime DVDs I own
Japanese food is another part which adds to the story. Any girl would love to go with a man if he proposes dinner in a cafe/restaurant with Japanese cuisine. It is considered very tasty and healthy. And it's not only sushi you can find there, but tempura, onigiri and okonomiyaki too!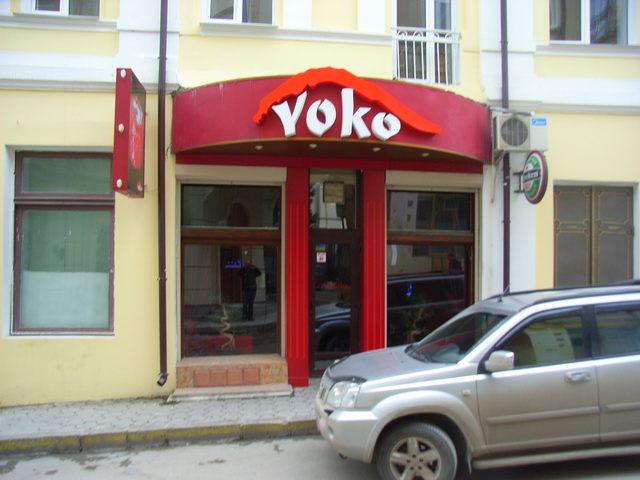 "Yoko" Japanese cuisine restaurant in Yalta – and of course it's a Nissan jeep parked before it.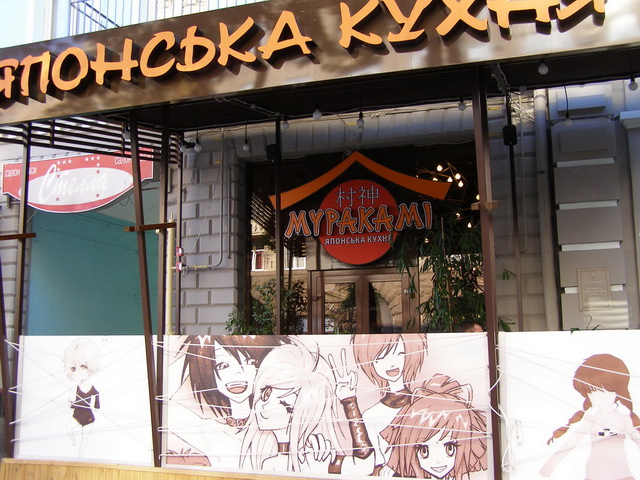 "Murakami" cafe in Kiev serves outstanding tempura – believe me!
(To be continued…)
by Alex Shiroki
[Twitter] https://twitter.com/#!/Shiroki_Alex
[Facebook] https://www.facebook.com/alexander.shirokij
*************************************************************************
I am somewhat amazed that so much "Japan" exists in faraway Ukraine. How about in your country? I'll post the second half of Alex's story next time.
Don't miss it! 😉