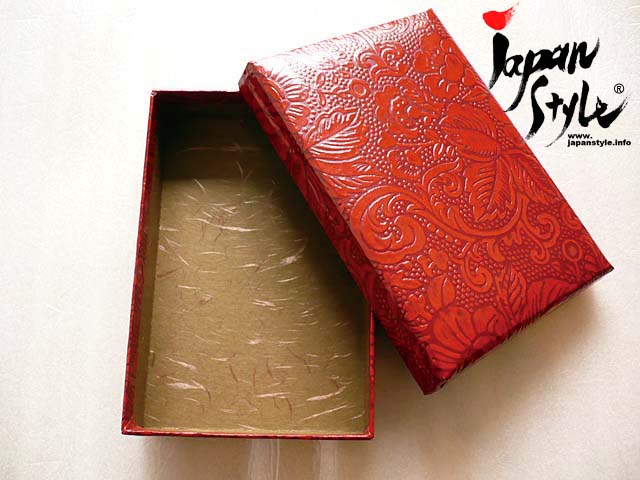 This is 'fumibako' which is traditionally used to store letters in Japan.
Lacquer has been finely painted on the paper-made box, which gives this item unique and luxury looking. Those 'lacquer papers' are created through many processes under very strict control of artisans.
Highly recommended to store your postcards, letters, pens or glasses.
How would you like this beautiful box for gifts?
We have selling them on our ebay store! Please check it out! 😉

If the eBay link is dead and you have questions about the item, please contact me HERE.
This is JAPAN Style!