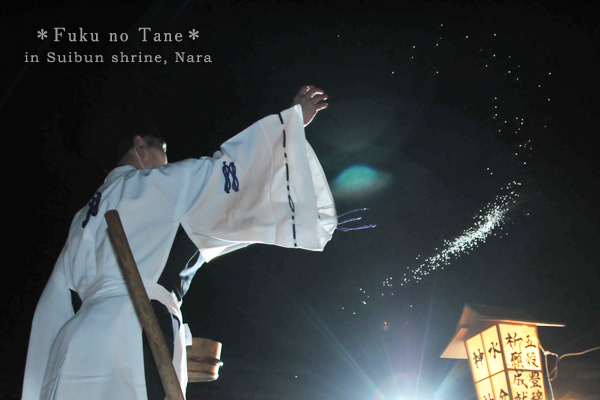 Seed rice planting ritual is conducted with a phrase, 'Makoyo makoyo, fuku no tane wo makoyo
(means 'let's plant, plant, plant seeds of fortune' in English).'
Miki, the photographer went to see Night Onda fesitval for the first time,
and thought the event was very interesting.
Taken is Onda festival (designated intangible folk cultural asset) in Hirao, Nara.
Copyright(C) Miki
This is JAPAN Style!