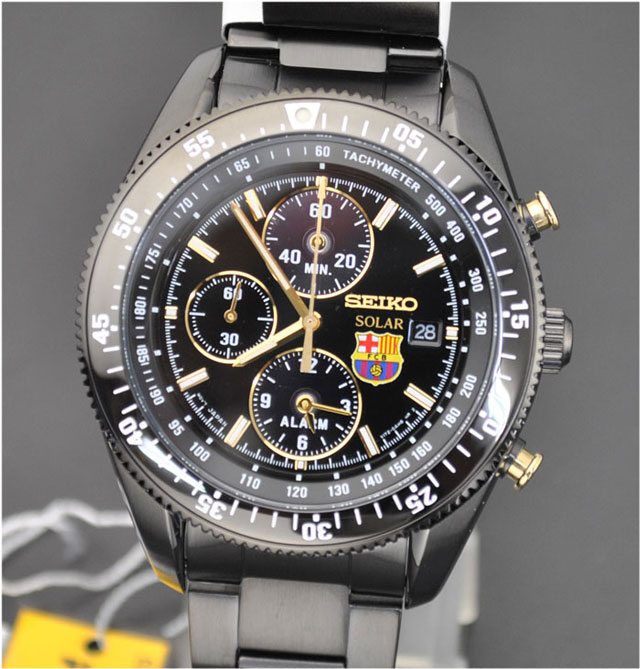 This time around, I would like to introduce a limited edition wristwatch (SBDL009) from SEIKO, the well-respected, long standing Japanese watchmaker I'm sure you've heard of.
This model has been produced by SEIKO in partnership with Spain's FC Barcelona in an exclusive sponsorship arrangement. Only 500 of these watches have been made. This is a very rare piece, ideal for the Barcelona supporter or any true football fan.
The iconic FC Barcelona emblem looks especially attractive on the sleek black face. Each Prospex Speedmaster comes in its original commemorative watch case.  Let me tell you some features of this unique watch!
●Movement: Solar
●Caliber No.: V172
●Case material: Stainless steel case (hard-coated)
●Crystal material: Glass
●Hands / index: Lumibrite
●Accuracy: ± 15 seconds difference in the average month
●Water resistant: 10BAR waterproof
Sold through this online shop. If you are a rare watch collector or a big fan of FCB, this SEIKO model is certainly worth considering 😀

If the eBay link is dead and you have questions about the item, please contact me HERE.
This is JAPAN Style!