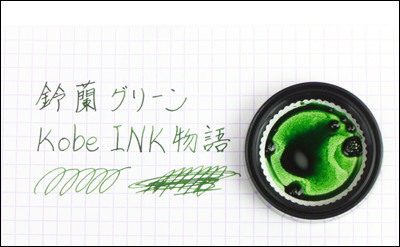 Kobe Ink Story – the theme is the color that would fit the "elegant City of Kobe"
This product has been developed by skilled technicians from Sailor Fountain Pen, Co., taking for a theme "the color that would fit the elegant City of Kobe", in order to make the life of fountain pen users even more enjoyable and fruitful. Please enjoy writing with this pen using various colors, as if you were walking through the places remembered in connection with Kobe.
The Ground of Suzuran, which has been called the "Karuizawa of Kansai region" as the place to escape from the summer heat is the ideal residential area that brings the people of Kobe joyful life. The name of this area was decided by the public offering in 1930 and was named "Suzuran" ("lily-of-the-valley"), which symbolizes the "arrival of appiness". Nagasawa Stationery Center Co. has expressed the green color of the lily-of-the-valley leaves, a cute blossoming flower.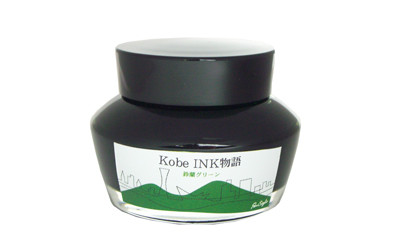 Kobe Selection Limited Edition Products
Nonprofit Corporation – The Corporation for Promotion of Industry of the City of Kobe, which organized the "Kobe Selection 2008" acknowledged products of Nagasawa Stationery Center Co.'s shop, the "Original Profit Fountain Pen" and the "Kobe Ink Story".
What is the "Kobe Selection"?
The "Kobe Selection" is aimed at creation of new brands of Kobe that would gain popularity among many people through making public offering and selection of fancy products that symbolize Kobe, selling them on-line as "Kobe Selection" (through internet) or off-line (in real stores) and providing information on various occasions.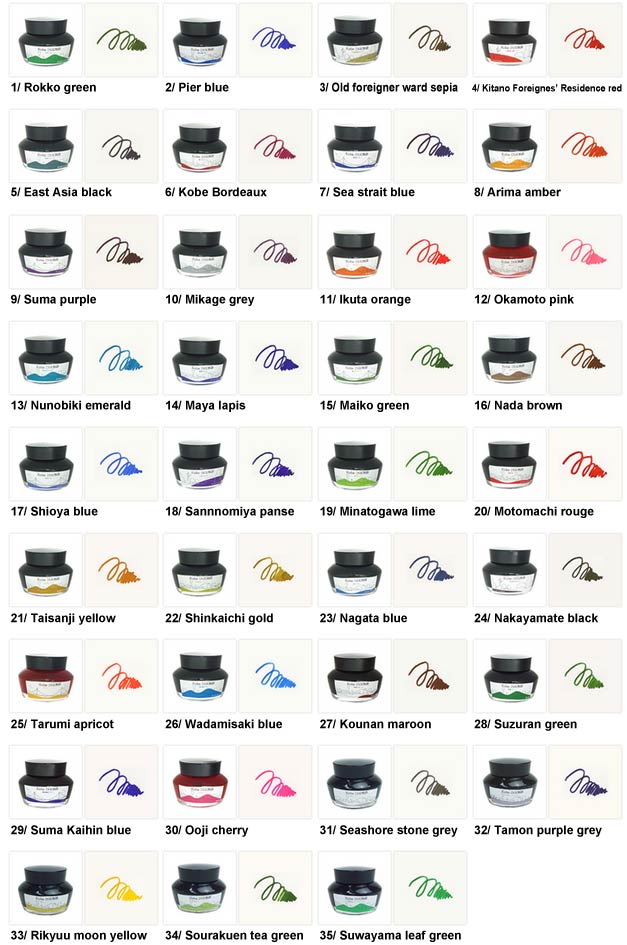 Please look at this beautiful ink and others in our online store under the stationery category!

If the eBay link is dead and you have questions about the item, please contact me HERE.
This is JAPAN Style!