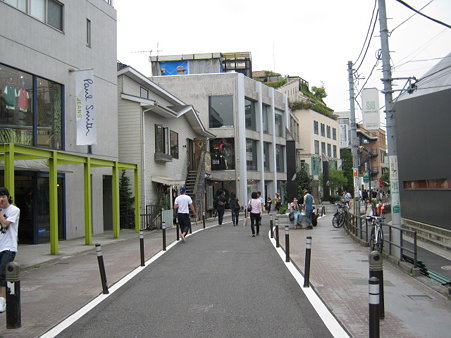 "Urahara" 裏原散歩 posted by (C)HITON
The back street of Harajuku is called "Urahara" and the fashion style popularized in the area is called "Urahara kei (style)", which is street casual based mode or some high fashion influenced.
A lot of clothing stores are in the area but some are blended in houses and the streets are quiet compare to the main streets in Harajuku.
The most stores stand on a street nicknamed "cat street", including X-Girl, Milk Fed and Anna Sui.
The fashion magazines for women feature Urahara fashion are, ZIPPER, SEDA, spring, mini, cutie, and so on.
If you want to see the fashion, this site has street fashion snap photos!!
This is JAPAN Style!
You should follow me on Twitter HERE.