– What's B-LABO? Who's Bungu-o? –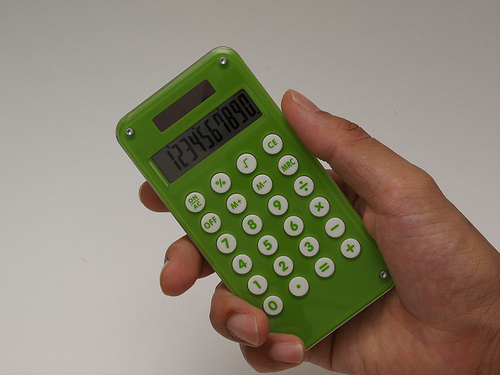 A quite normal looking calculator with solar battery. But…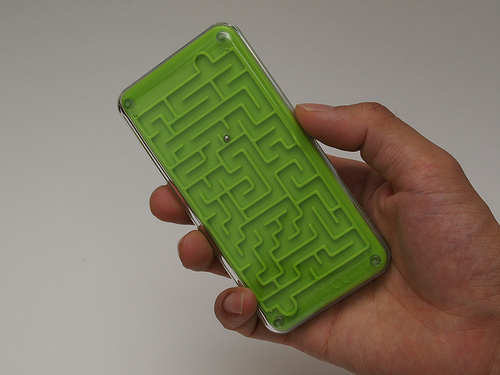 Flip it over and you can play a classic maze game on the backside 😀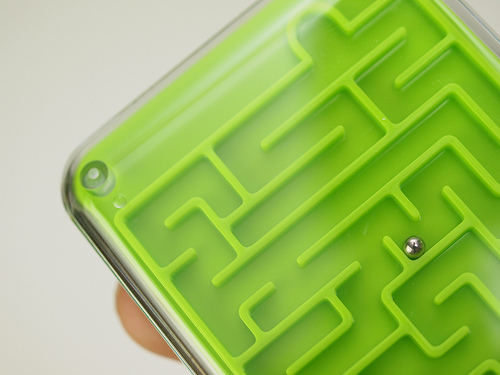 The goal is to get the little silver ball through the maze, from one end of the calculator to the other (^^;
When I was little, instead of digital games, children enjoyed simpler games, such as maze games like above, Othello, sugoroku (a traditional Japanese board game) and so on. And I was very crazy about my Rubik's Cube as well!
I like this clever retro-style calculator with a game on the back (or is it a game with a calculator on the back?) but I would have loved it as a child!
Maybe they should also make phones with games like this 😉
Source: B-LABO
This is JAPAN Style!