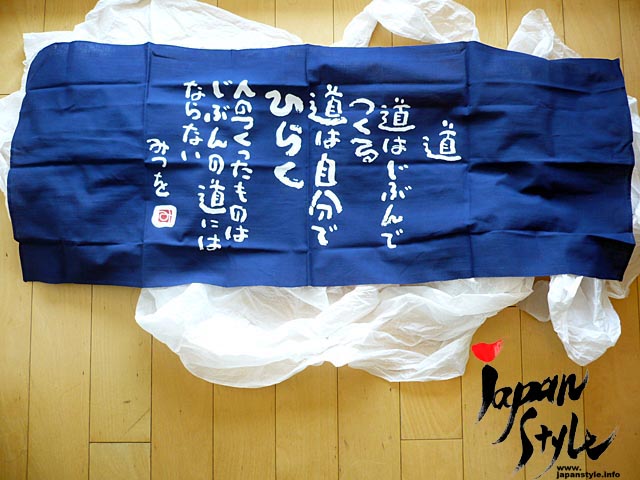 This is a Japanese traditional hand towel "Tenugui". Poetry of Mitsuo Aida is written on this tenugui. It is also suitable for KENDO head cloth.
The translation is like below:
"Way"
You are the one who makes your way
You are the one who paves your way
The way others made is not yours
– Mitsuo
So COOL!
This is JAPAN Style!

If the eBay link is dead and you have questions about the item, please contact me here.

You should follow me on Twitter.