– What's B-LABO? Who's Bungu-o? –
B-LABO is a website providing a lot of information to help you enjoy stationery more! The "B" in B-LABO means Bungu (stationery), Business, blood type B, rank B, Benri (convenient) and so on. B-LABO is a composite of various "B" words. B-LABO is the official website of Bungu-o (the king of stationery) Masayuki Takabatake.
He was born in [W:Kagawa prefecture] in 1974 and has developed a lifelong passion for stationery. In 1999, 2001, and again in 2005, Takabatake assumed the royal role of Bungu-o on a popular Japanese TV show called "TV Champion". And now Takabatake works in the marketing division of a stationery manufacturer, Sun-Star Stationery Co., Ltd.
JAPAN Style will introduce interesting stationery on B-LABO from now on!
[Kamaboko Eraser]
The first product I would like to introduce from B-LABO is the Kamaboko eraser. The actual kamaboko is a Japanese processed seafood product served on a wooden board. These delicious-looking erasers are sold as souvenirs in Odawara city, which is very famous for kamaboko products.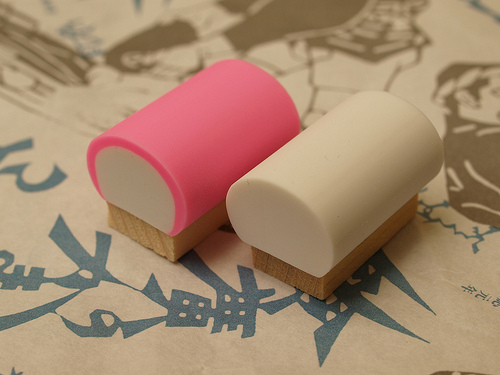 These erasers perfectly mimic kamaboko's appearance.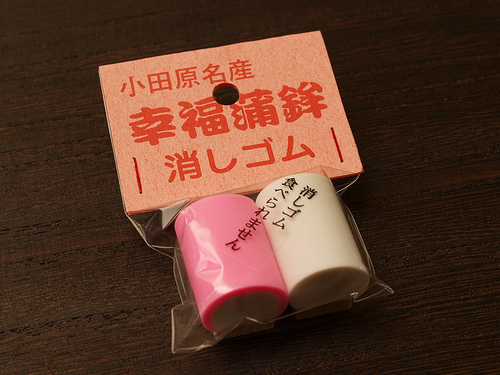 The package says "Do not eat".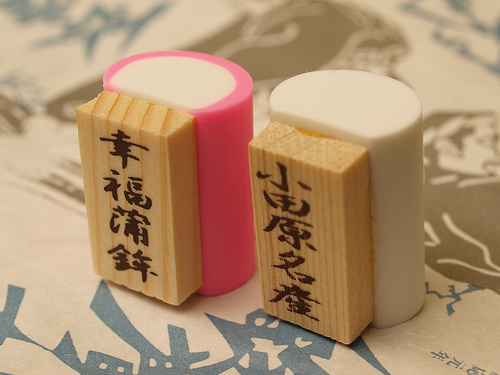 The wooden base really is made of wood.
There are many other kamaboko-shaped erasers, but it is very unusual to find examples glued to real wooden boards. The writing on the left eraser says "bliss kamaboko" while the one on the right says "Odawara specialty".
Source: B-LABO
This is JAPAN Style!

You should follow me on Twitter.