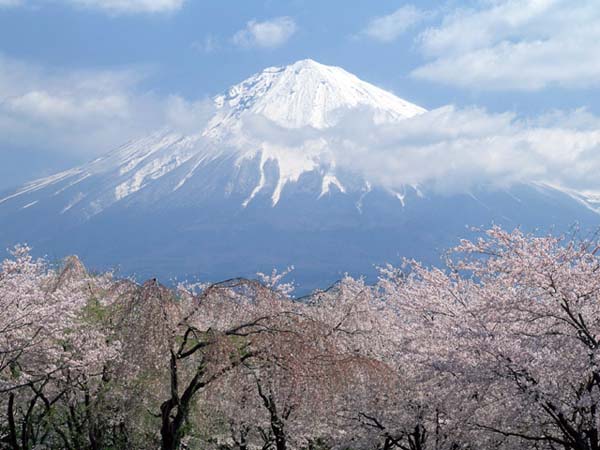 The Japan's highest mountain Mount Fuji is 3,776 m high, and in [W:Sizuoka Prefecture] and [W:Yamanashi Prefecture].
It's one of the Japanese "Three Holy Mountains" (Sanreizan in Japanese) along with Mount Tate and Mount Haku.
Each year, about 200,000 people climb Mount Fuji. It's said 1/3 of them are foreigners.
Because huts and other facilities are operating from July 1st to August 27th, most people climb in that period.
There are 4 routes to climb up to the top.
The most popular route takes 6 hours to go up and 3 hours and 20 minuets to come down.
Usually, the hikers go to the 5th station (about the half way of the mountain) by bus and stay at a hut and start climbing in early morning to get the top by sunrise.
| | |
| --- | --- |
| Sunrise from Mt.Fuji. Copy right T.AR | Sunrise in the back of Mt. Fuji. Copy right T.AR |
This is JAPAN Style!
You should follow me on Twitter HERE.