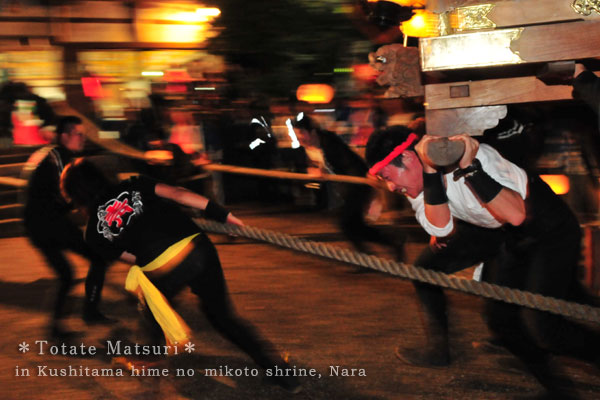 People sing a dance song called Ise Ondo at the entrance of the shrine,
and then head to the main building of the shrine (situated on the left hand side of this picture).
It has been said that this festival has 1200 year history.
Taken at Kushitamahimenomikoto Shrine. Copyright(C) Miki
This is JAPAN Style!