Let me introduce a unique episode regarding a national flag today.
This episode is selected from a photo blog of a Japanese blogger.
This is an American base, Naval Air Facility Atsugi, in Atsugi, Kanagawa.
The blogger went to the Fourth of July celebration in the base.
It was open to civilians.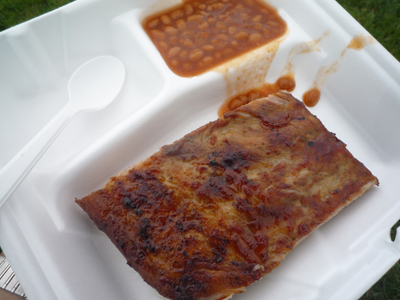 The stands were typical of American: steaks, pizza, cheese, etc.
The piece of steak was large with a lot of gravy sauce.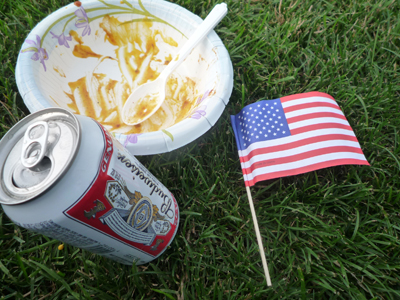 Well, he ate it all.
And he got a small American flag in the picture, but…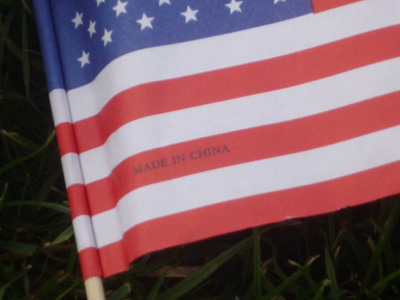 "Made in China" is printed on it!
I am surprised!  The country of origin is printed even on novelty goods. 😯
Well, I wonder if there are any Chinese made real American flags.
Source: Daily Portal Z

You should follow me on Twitter.