We posted an article about a cool hotel in Tokyo a few days back, and today we would like to share some information about another outstanding hotel. Rock Star Hotel, located in a convenient area of Osaka, is also extremely cool! There are 14 single rooms, 2 junior suite rooms, and 1 suite room, and each room features a particular rock star/band theme. The suite room might sound way too expensive to stay in, but the price of their junior suites starts from only ¥15,000 (US$142.70).
Rock Star Hotel itself is a newly arrived venture, but the building itself has been around a while. Architects and designers fully renovated an old, sad-looking building and turned it into an impressive hotel! This hotel is not Japan-themed, but it must be more than worth staying there when you visit Japan. I'll show you some of their rooms.
[ Room #601 Suite – The Beatles ]
King size bed (200 x 196 cm)
Separated bathtub / DJ booth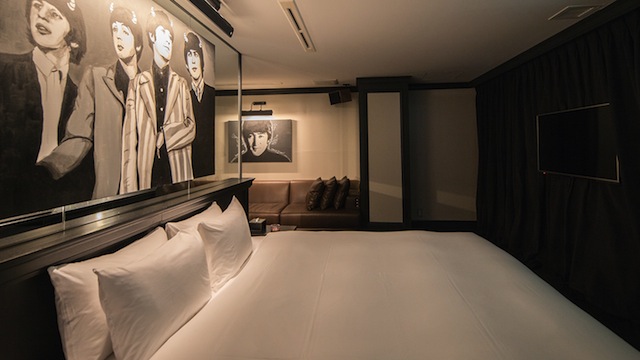 [ Room #501 Junior Suite – Oasis ]
Queen size bed (152 x 196 cm)
Separated bathtub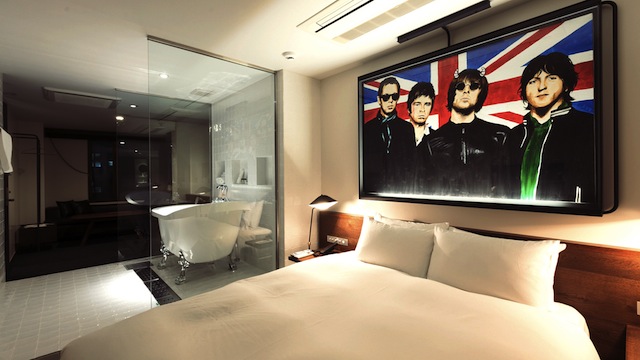 [ Room #301 Standard – Axl Rose]
Single bed (120 x 196 cm)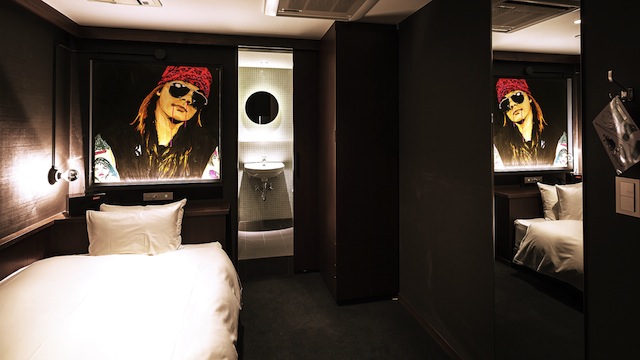 There are plenty of pictures of their attractive rooms on there website  >> Rock Star Hotel 
Not only rock music fans, but also everyone who is interested in art or architecture will be attracted to this hotel. I'm not a big fan of rock music myself, but still I think I want to stay at this hotel someday. If you are lucky enough to stay there, please share your experience with us 🙂
Author: Junko
This is JAPAN Style!