If you are looking for a modern, unique, and accommodations in Tokyo, you will find the best with the special artist rooms of Park Hotel Tokyo! Park Hotel Tokyo has been working on this project, named "Artist in Hotel". Each room is designed by a different artist with a characteristic theme. Those artists not only designed the space, but actually drew, painted, and applied decorations in the rooms. As of August 23, there seem to be eight rooms completed.
Room #1: "Sumo" by Hiroyuki Kimura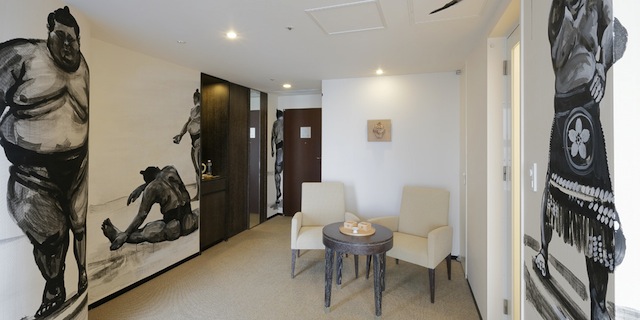 Room #2: "Zen" by Seihaku Akiba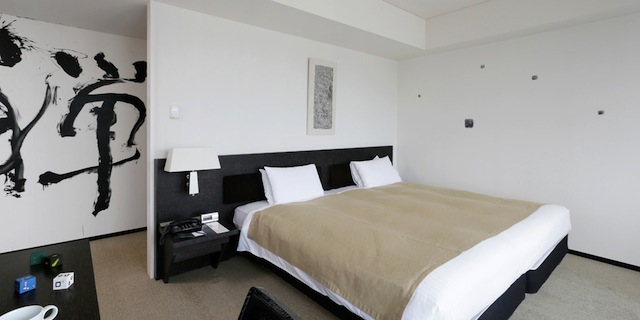 Room #3: "Washi" by Naoki Takenouchi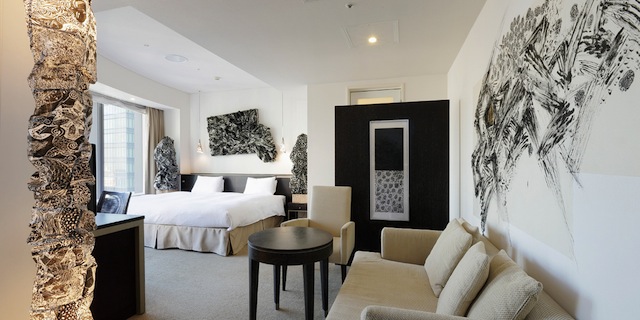 Room #4: "Dragon" by Kiyoko Abe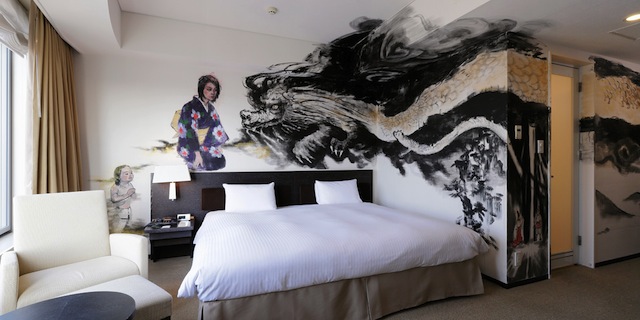 Room #5: "Yokai" by Nobuo Magome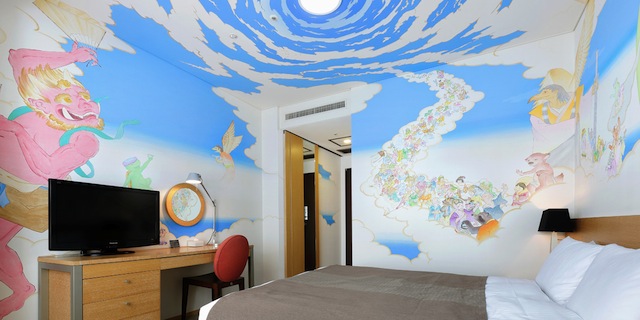 Room #6: "Zodiac" by Ryosuke Yasumoto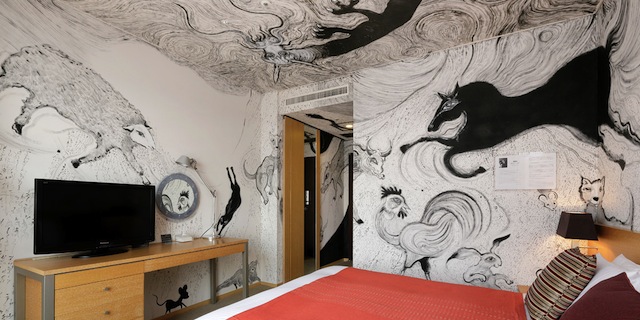 Room #7: "One Hundred Poems" by Masako Inkyo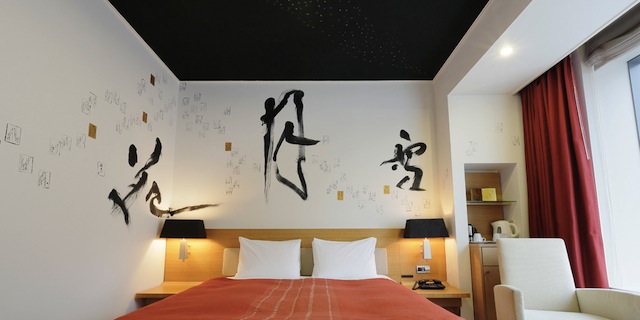 Room #8: "Festival" by Nanami Ishihara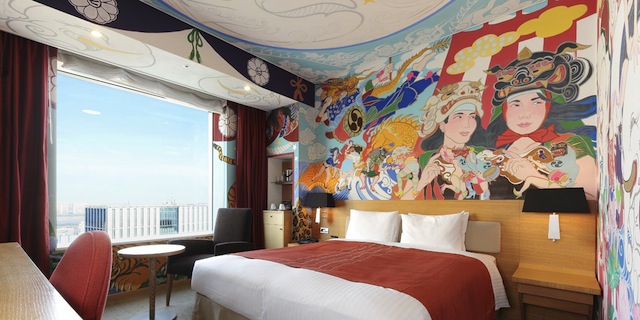 You can see more pictures and videos of the artist rooms here –> ART COLOURS  Artist in Hotel
[ Park Hotel Tokyo ]
Adress: Shiodome Media Tower, 1-7-1 Higashi Shinbashi, Minato-ku, Tokyo
Tell: 03-6252-1111
Check-in time: 2:00pm
Check-out time: 12:00pm
Thus far there are just a handful of these distinctive rooms, so reservations might be tricky to secure. But the project is still going, and more rooms will be unveiled in the near future. Which room do you want to stay in? I think I like the "Sumo" room!!
Source: YouPouch / The Huffington Post
Author: Junko
This is JAPAN Style!