As some of you may remember our article on 8th June, Sanriku region has been busy with the project producing and selling lucky bracelets of the fishermen's net, "MISANGA".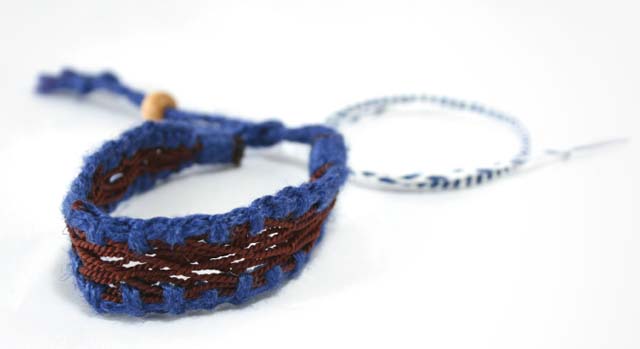 How many of you know or watch "Ama-chan"? It has become a national TV serial and a hot topic all over Japan at the moment. The serial has been broadcasted for 15 minutes every morning from Monday to Saturday for 25 weeks by now. The last show will be on 28th September.
The story is about a girl, "Ama-chan" who was a mediocre high-school student becomes an idol who involves the people around her and strives for rebuilding Kita-Sanriku where severely hit by the Great East Japan Earthquake but she has learnt a great deal about life and cherishes.
"Misanga" was constantly present in the show as Ama-chan always wears the bracelet and even several of them at a time which were given from her friends when leaving Kita-Sanriku to Tokyo to be an idol. The bracelet however was again largely featured during a show about a couple of weeks ago. While people of the town are at a loss and do not know what to do to help themselves out of the disaster, Ama-chan who has come back from Tokyo and came up with an idea to use fishermen's net to make bracelets and sell them.
This story overlaps with the women who daily plait the bracelets of fishing net in Sanriku region in real life.
Some singers also wear the bracelet and the number of internet searches for "how to make Ama-chan misanga" rapidly went up too.
We all hope for a big success of the project and smiley faces of the ladies who work on the bracelets!
Source: naver matome
This is JAPAN Style!