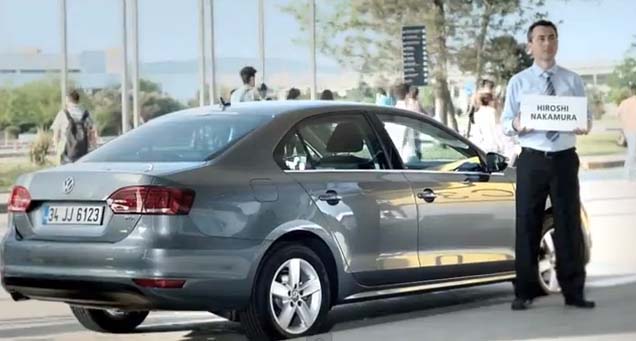 I found a Volkswagen CM for the 4 door sedan Jetta which has currently been on air in Turkey. It made me smile so I would like to share it with you. Check out the below.
A man who has just landed sees a car which has been waiting for him outside the airport. But next to it, at the same time, he finds a Volkswagen Jetta waiting for a Japanese business man, Hiroshi Nakamura.
He cannot stop himself but would love to sit in the Jetta. So He then decides to call himself "Hiroshi Nakamura".
He does not look like a Japanese business man at all but behaves or tries to behave like one.
Do we appear like him?
Do you have similar TV commercials like this in your country?
Let us know!  😉
(Source) http://uuroncha.air-nifty.com/