Let me share an inspirational and soothing video work employing calligraphy and suiboku-ga, Japanese style ink and wash painting.
A Japanese digital produce and IT consulting company, Team Lab Inc. collaborated with a Japanese calligrapher, Yozan Ohashi, and made his calligraphy work three-dimensionally and lively.
"SUIBOKU SPACE -Zen"
To me it is really fresh to see those kanji characters that we usually see two-dimensionally three-dimensionally.
For your reference, these are some of the kanji characters in the video.
Calligraphy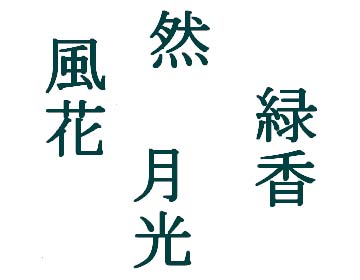 What do you think? Don't kanji characters look different in the three-dimension version?
Source:http://ruri.crara.cc/archives/3475/
This is JAPAN Style!

You should follow me on Twitter.