As an iPhone user, there is a series of iPhone cases that drew my attention.
It is JAPAN TEXTURE Special Editions for iPhone 3GS/3G designed by Zohiko.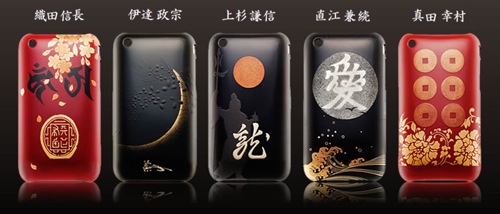 The theme is "If samurai generals had iPhone," and there are five designs after five famous samurai generals; from the left in the picture, Oda Nobunaga, Date Masamune, Kenshin Uesugi, Kanetsugu Naoe, and Yukimura Sanada.
The company the made the cases is famous for its Kyo-shikki (Kyoto style lacquer ware).
Since each case was hand painted by the craftsman, they are so sophisticated looking, and the beautiful texture can't be compare to sticker one.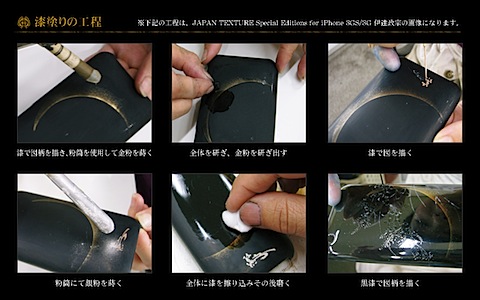 I was amazed by the beauty but there was something amazed me more, the price!
It is about 100,000 yen (US$1,100)!!!!! 😯
It costs more than the iPhone itself LOL.
Source: http://ruri.crara.cc/archives/4487/
This is JAPAN Style!

You should follow me on Twitter.