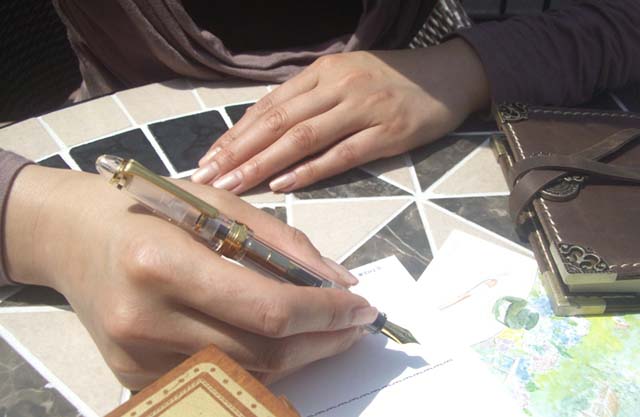 In the digital era of the PC-s, cell phones and smartphones there are some parts in the e-mails, in which we can express our feelings by using a smiley or an emoticon, however a hand-written text carries the information about the writer's personality and emotions that are expressed in the written letters and makes us feel the warmth and special intimacy.  Among the writing tools, the fountain pen is the item that makes us feel the joy of writing to its utmost because of such unique taste and charm.
Some people may be interested in trying a fountain pen, but they are usually discouraged for instance by the image of "its difficult use", "high price" or may be "not the right design" etc. Therefore, many people hesitate when it comes to buying one, but there is still a growing number of those, who already discovered the fine qualities of the fountain pen and its popularity is growing now, making it a secretly favorite item.
One of the keys to its growing popularity secret is the increasing number of color ink variations. In the blooming era of fountain pens, it was common to use only black and blue inks in the fountain pens when writing letters or business correspondence, but these days the producers of fountain pens launch color inks of all possible colors.  Colors have their special charming beauty and the user can pick up a color that corresponds with his or her current mood, lucky color or season of the year, giving him great possibilities of choice.
This PROSKE model has a transparent body, so when a color ink is inserted inside, the whole pen body becomes colorful and looks pretty. The pen tip, clips and rings are made uniformly in gold, which produces the air of luxury.  On the 14K golden tip, there is the mark of our store, the "Weathercock", engraved.  Also the converter is a standard part of the set, so that the users can enjoy writing with the color inks.  In the case of the converter, in the previous models the metallic parts were made in silver and  the piston (screw) was black, but this PROSKE model is fitted with golden metallic part with a transparent piston (screw).
How about enjoying to write with the golden pen and its fine touch, warmth of the written letters and special atmosphere plus using the charming colors unique to the PROSKE model, when writing your letters, diary or notes?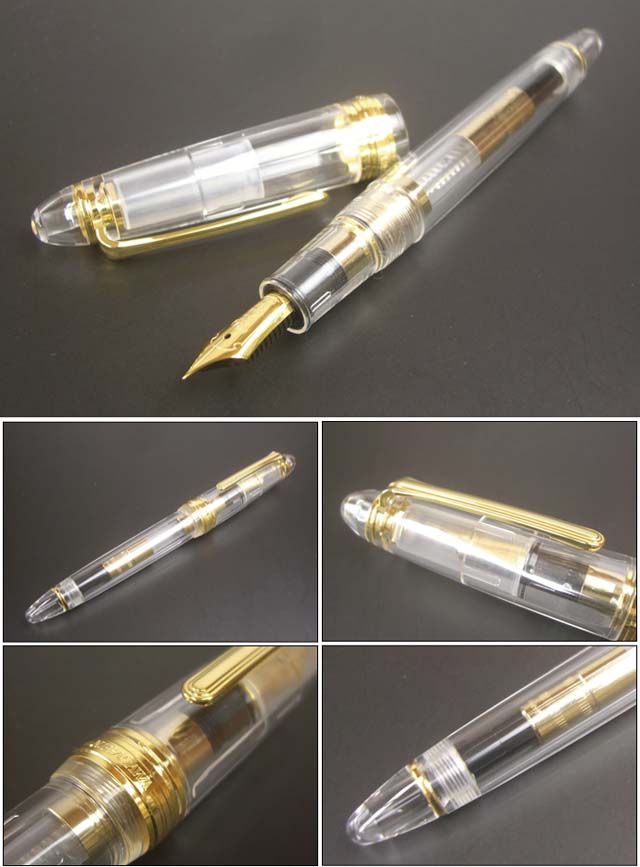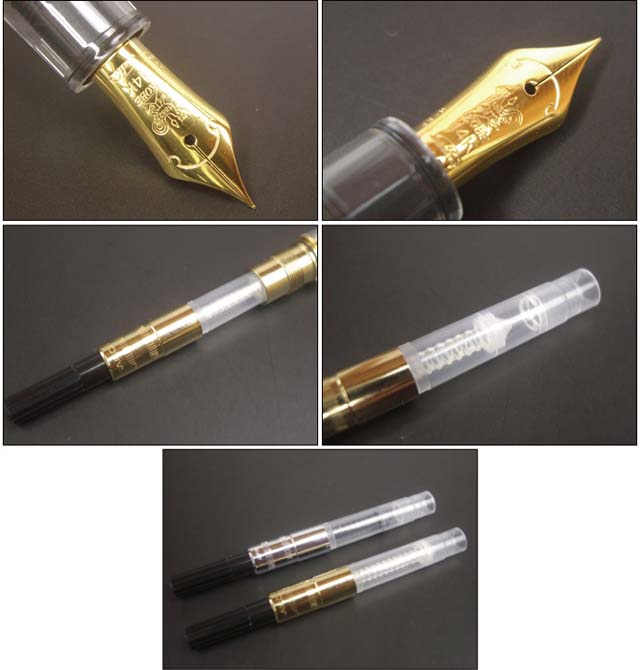 SPECIFICATIONS:
Pen tip: 14k
Body size: about 36mm
Without the cap: about 117mm
With the cap on the end: about 148mm
Weight: about 20g (with the converter)
Can be used with both the converter or cartridge.
Suitable converter: Sailor fountain pen general
Please look at this beautiful fountain pen and others in our online store under the stationery category!

If the eBay link is dead and you have questions about the item, please contact me HERE.
This is JAPAN Style!