Bring happiness to your life with our new horseshoe necklace! Hand crafted in Japan, this necklace with its horseshoe shaped charm is a symbol of luck and happiness. Different cultures have different beliefs about the horseshoe, all of which associate with luck.
In Japan, the shape of the horseshoe is a symbol for road safety; it is also believed that the horse will attract luck in the form of money.
The iron horseshoe necklace shown here is made in the same manner as the other horseshoe necklaces; iron molded into the perfect shape of a horseshoe, which is later hand painted by experts. The painting on this particular horseshoe pendant is cherry blossoms, located on the right half of the pendant. White dots can be seen between the flowers and all around the left side of the pendant, giving the pendant a more elegant look. The cherry blossom represents natural beauty.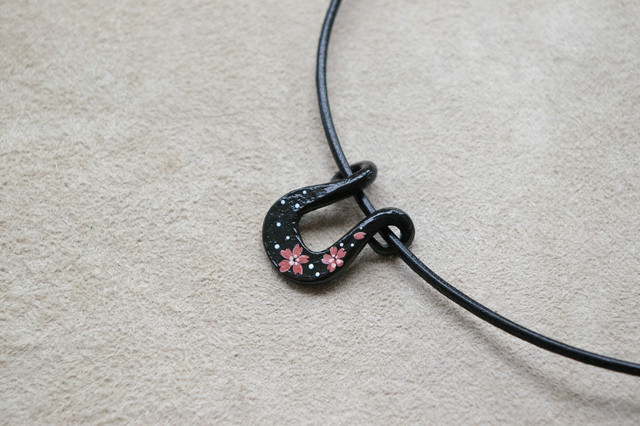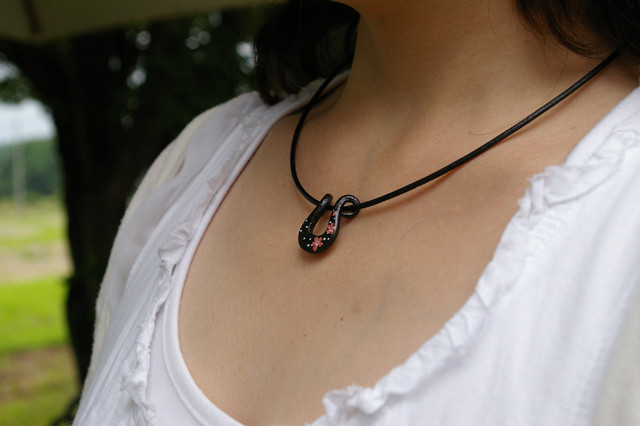 A lovely encounter may be waiting just around the corner! Don't miss out on this chance to get this charm! For further details about this object, please visit our ebay store.

If the eBay link is dead and you have questions about the item, please contact me HERE.
This is JAPAN Style!