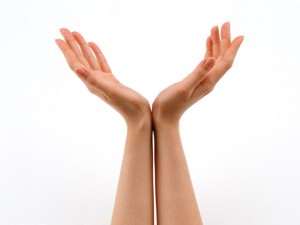 This is a weekly headline round-up of the posts titled [Japan after Quake] on our Facebook page.
[May 28] SoftBank announces Sharp Pantone 5 107SH, a smartphone with a radiation detector
http://www.theverge.com/2012/5/28/3049244/softbank-sharp-pantone-5-107sh-radiation
The 107SH is a fairly bog-standard Android 4.0 smartphone, with the exception of one main feature: a radiation detector.
[May 29] Japan Announces Bond Promotion Team Joined by AKB48
http://jen.jiji.com/jc/eng?g=eco&k=2012052900438
Japan's Finance Ministry on Tuesday announced that girl pop group AKB48 and other celebrities will promote special bonds to finance reconstruction after the March 11 earthquake and tsunami last year.
[May 30] Japan's Tsunami, Quake Spurs Manga Novel
Ishizawa, who has drawn all her life, was inspired to produce "Field of Cole" — a manga, or graphic novel, about the disaster to prevent people forgetting about the victims.
[May 31] 50% of Tohoku schools had tsunami preparations
http://japandailypress.com/50-of-tohoku-schools-had-tsunami-preparations-313086
A survey by the Japanese government's Ministry of Education shows that just over 50% of the 149 schools in the prefectures of Iwate, Miyagi, and Fukushima that were hit by last year's tsunami, or expected to be hit, had evacuation plans.
[June 1] Tsunami-Surviving Harley-Davidson from Japan Headed for Museum
http://blog.motorcycle.com/2012/05/25/manufacturers/harley-davidson/tsunami-surviving-harley-davidson-from-japan-headed-for-museum/
The 2004 Harley-Davidson FXSTB Softail Night Train that floated 4,000 miles across the Pacific Ocean from tsunami-wracked Japan will be enshrined at the Harley-Davidson Museum at the request of its owner.
[June 1]  Earnest but morose drama set against the backdrop of the 2011 tsunami
http://film.list.co.uk/article/42580-himizu/
Set shortly after the 2011 Japanese tsunami and ensuing Fukushima Nuclear Power Plant disaster, Himizu considers the consequences of parental and governmental irresponsibility through its story of two troubled teens.
[June 2] Japanese Massage Therapists Provided Healthy Touch Following Tsunami
http://www.massagemag.com/News/massage-news.php?id=12697&catid=japanese-massage-therapists-provided-healthy-touch-following-tsunami&title
Asian Medicine of Tohoku University began providing traditional Asian therapies to people in the disaster-stricken regions
[June 3] City looks to base tsunami warnings on animal behavior
http://www.japantimes.co.jp/text/nn20120603a8.html
The city of Susaki, Kochi Prefecture, may introduce a unique tsunami warning system to inform residents of abnormal behavior by animals that could suggest a major earthquake is about to strike.
This is JAPAN Style!