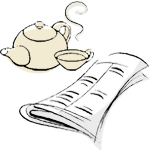 — ABOUT  Wasabi Stories… —
"Do it if you'll regret not doing it"
Today's story teller is a former marathon runner, Sachiko Yamashita, who is now an athletic coach.
When she graduated from a university, she actually wanted to be a runner but she decided to be a teacher because she had lost her father and as the oldest daughter, she needed financial stability.
So, she was a teacher of health and physical education at a junior high school.
And right after the first semester started, they had a school activity and went to a mountain.
Coming back from climbing the mountain, they were about to eat at their lodging.
Suddenly after a toast, a Math teacher Matuda sensei collapse and passed away there.
He had been fine and saying "I'm just going to have orange juice" but suddenly met his end.
According to Yamashita, Matsuda sensei was good at computer, and he had wanted to work at IT related company but because he was the oldest son, he decided to be a teacher in his home town.
"He and I were in very similar circumstances. Knowing that I was distressed by thinking whether I continue running, he told me 'you should do what you like to do.'"
Yamashita said that she was so shocked by his death because when Matsuda sensei died, he wasn't even thirty years old.
"Although, he gave up his dream just because he was the oldest son, he died young. How regrettable that is. I broke through my hesitation."
She decided to say goodbye to her teaching life which lasted less than four months.
Because she wasn't sure if she could make living by using her "saving (record)" from her school years, she met with strong opposition.
Yamashita's word
"I deeply thankful to Matsuda sensei's word to encourage to follow my dream. Thanks to his word, I could have been connected with running (marathon)."
The NIKKEI Sep/4/2009  by Sachiko Yamashita (former marathon runner)

You should follow me on Twitter.