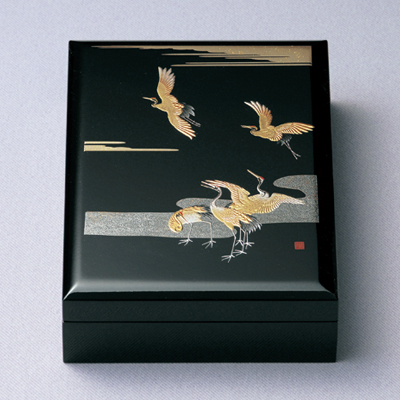 This is a Japanese crane design stationary box (temotobako in Japanese). Urethane coating with Kanazawa gold leaf. The box can be used for any other purposes, even just for a decoration! Crane means good luck in Japan.
Ideal item for a wedding gift, birthday gift, etc.
Really Beautiful!
This is JAPAN Style!

If the eBay link is dead and you have questions about the item, please contact me here.

You should follow me on Twitter.