Playing over 100 kinds of music instruments and un-music instruments, Shugo Tokumaru, a Japanese singer song writer, does recording to mixing all alone.
Since his debut album "Night Piece" (2004) and second album "L.S.T" (2005) were released from an indies label in New York, his fairy tale like pop sound has well received in the music scene in New York and also in Europe, where he toured four years ago.
To be honest, he is not a super popular musician in Japan (yet), but his music has covered by a British music magazine The Wire, and US based magazine Rolling Stone.
"Parachute" by Shugo Tokumaru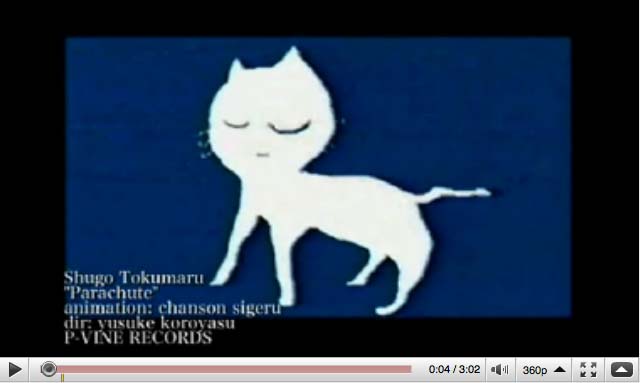 In the interview by CINRA.net, Shugo told how he started to make the unique sound.
"I don't know well but I just like this kind artificial world. I originally liked cartoon music, and at the same time, I like progressive rock and psychedelic trance too. So I was just playing with those music."
According to his twitter message, he wants to play music in a UFO lol!!
Shugo Tokumaru is going to release his fourth album "Port Entropy" on April 21.
If you are interested in his music, visit Shugo Tokumaru's Official Website! (English)
FIY, some of his records are available at US & Japanese iTunes stores!
This is JAPAN Style!

You should follow me on Twitter.