The following chart is the "top 10 Japan's favorite egg dishes" collected by Japanese popular chart site "goo" last month.
#1: Omurice
Fried rice with chicken and ketcup covered with thin sheet of fried egg.
#2: Tamago-kake Gohan (See the JAPAN Style's previous article about tamago-kake gohan)
#3: Sunnyside Egg
#4: Dashimaki Tamago
Rolled baked egg with dashi (broth).
#5: Soft Boiled Egg
#6: Tamagoyaki
Rolled baked egg with sugar.
#7: Omelet
#8: Onsen Tamago (Hot spring egg)
Egg white is soft and egg yolk is slightly hardened. Seved with dashi or soy sauce.
"Making Onsen Tamago"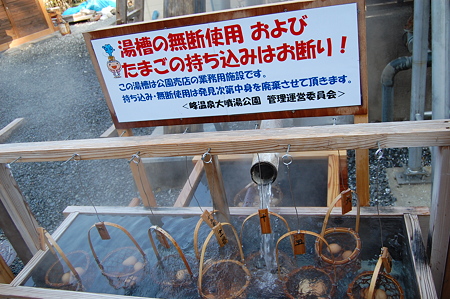 Onsen Tamago posted by (C)Jun
#9: Egg Soup
#10: Scrambled Egg
I wish this list gave you new breakfast idea!
This is JAPAN Style!

You should follow me on Twitter.