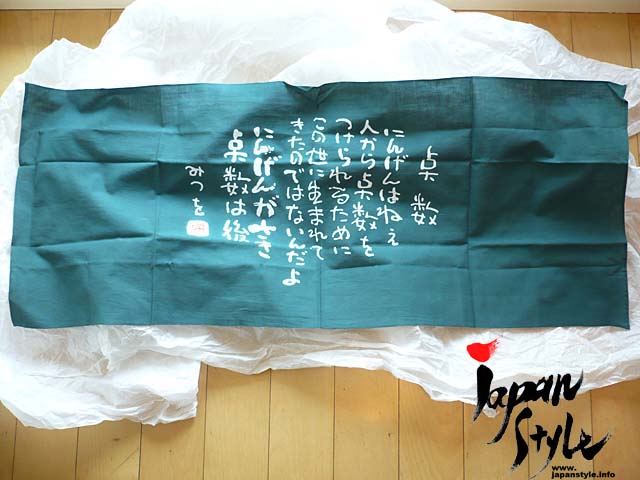 This is a Japanese traditional hand towel "Tenugui". Poetry of Mitsuo Aida is written on this tenugui. It is also suitable for KENDO head cloth.
The translation is like below:
"Grade"
People are not born to be graded
People come first, grading comes later
– Mitsuo
Made in JAPAN!
This is JAPAN Style!

If the eBay link is dead and you have questions about the item, please contact me here.

You should follow me on Twitter.