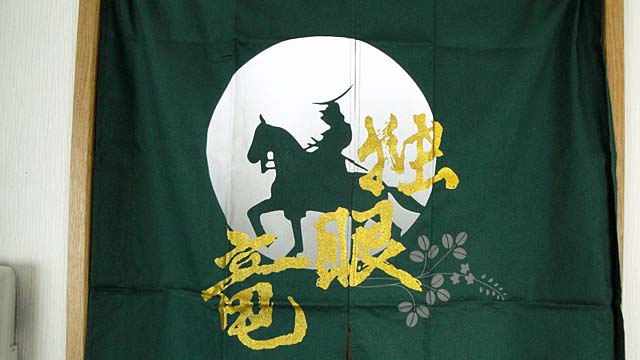 "Date Masamune", a feudal warlord from Date family in the Sengoku period. He has been called "Dokuganryu (the one-eyed dragon)", a symbol of strength. Also it's said that he is the model of "Darth Vader" in Star Wars.
"Noren" itself means like "Make yourself at home." The word is often used as a representation of "business" such as "Take the Noren up (open their business)", "Protect the Noren", or "It may be related to Noren", as it has been hung in the front entrance to a shop during their business hours.
Also functionally, it's popular in Japanese ordinary households as a partition in the room or the interior for the blindfold. Some people use it as an artistic tapestry.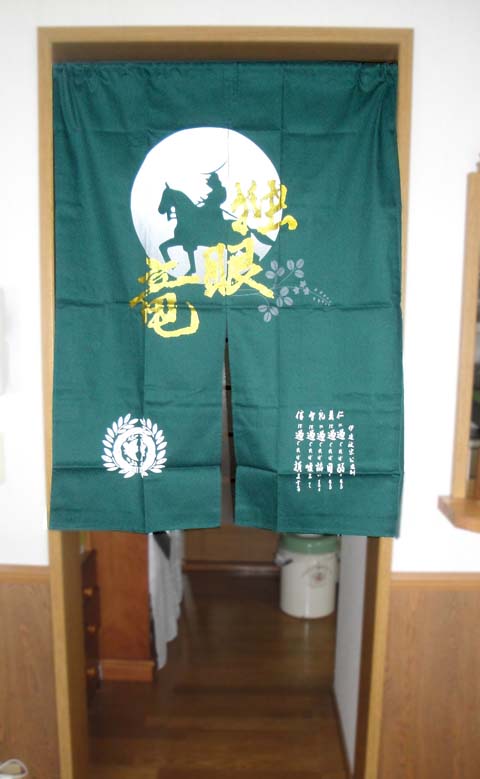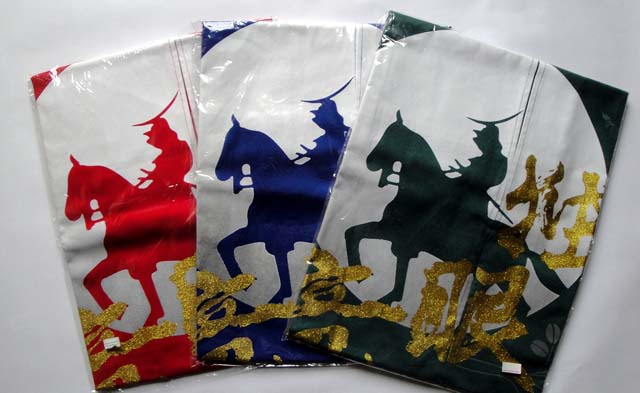 Please look at this cool door curtain and others in our online store !

If the eBay link is dead and you have questions about the item, please contact me HERE.
This is JAPAN Style!