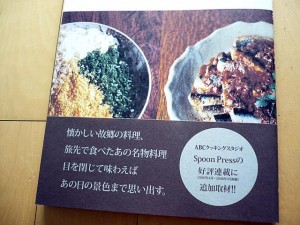 This Japanese cook book titled "Stories and Recipes of Local Cuisine in Japan" won the "Best Local Cookery Book in the World" at the GOURMAND Cookbook Awards in Europe.
It is written by Fujiko Ono with photographs taken by Kutaba Tsukuda.
The book includes 58 Recipes from 22 prefectures in Japan, with excellent research and text on the local stories and products.
In Japan, there is an expression to describe "tastes like mom used to make", which is "ofukuro no aji", and the dishes on the book are just proper for the word and making the Japanese people homesick.
Not only text, but there are also a lot of pictures on the book, so please check it out!
To buy this book, click the link below!
This is JAPAN Style!
You should follow me on Twitter HERE.

If the eBay link is dead and you have questions about the item, please contact me here.