Today I would like to share an outstanding TV commercial. First, a kawaii young girl in a lovely pink dress appears…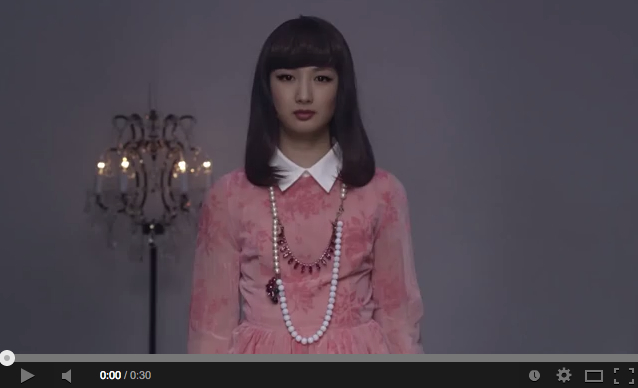 This classic feminine dress looks very good on her 🙂
Maybe this is a TV commercial for a fashion magazines or something?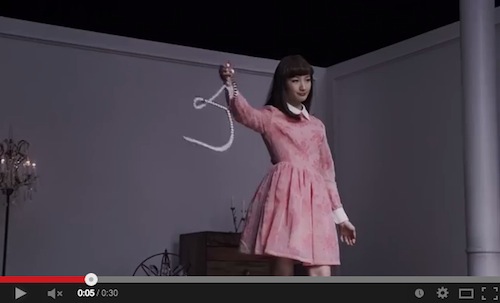 She is taking off her accessories.
Seems like she's just come home after a date or a party.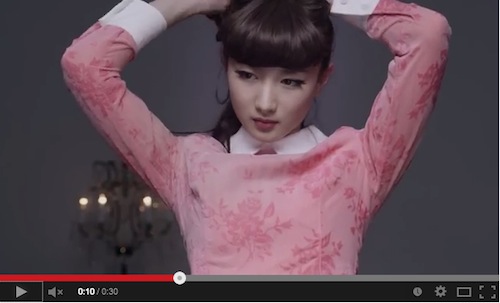 Now she is tying up her hair in a pony tail. Is she going to wash her face?
Wonder if it's an ad for make-up remover?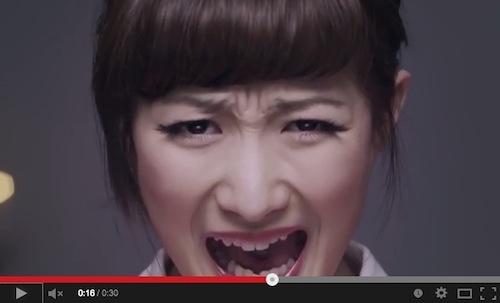 Wait! Wait! She suddenly begins to scream! What's wrong!?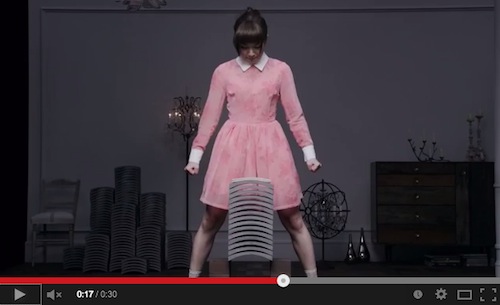 Oh, look! There are roof tiles stacked up in front of her.
This must be… KARATE!!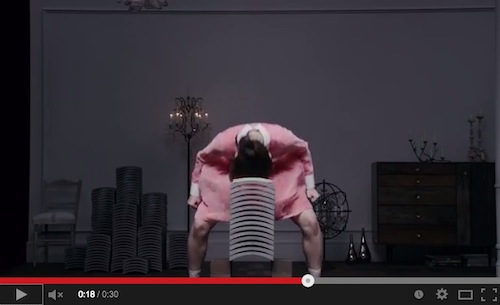 Here!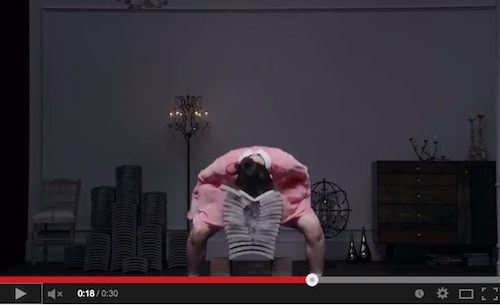 We!!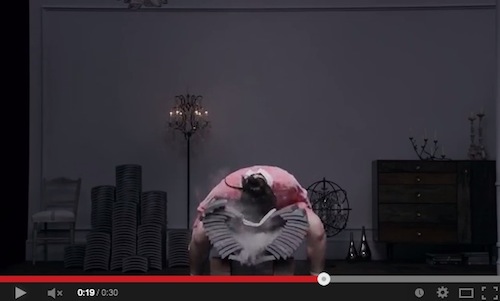 Gooooooooooo!!!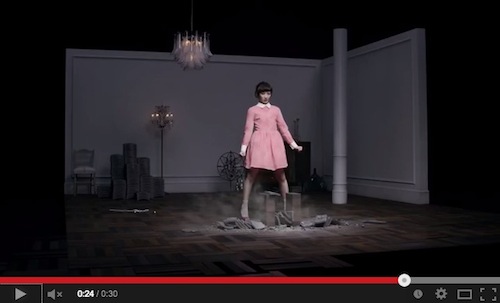 Phew! This is amazing! She broke them all (*_*)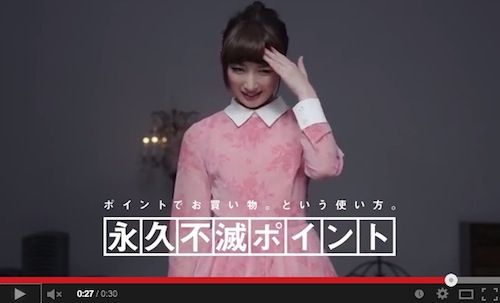 And now she is back to her original kawaii-girl self .
I like this shot. Too cute!
Here is the whole video of the TV commercial. 


This young girl is Rina Takeda (D.O.B. June 15, 1991 /22yrs old). She is a Japanese actress and singer, and also holds a black-belt in karate. So, Rina actually breaks fifteen roof tiles with her head (not CGI)! Check this backstage video. It proves that she really did it.
Actually, this is a TV commercial for a credit card company.  But why is this girl breaking roof tiles with her head? This TV commercial's catchphrase is "even heads and cards can be useful in the hands of a right person". (= a parody of an Japanese old saying, "Even fools and blunt scissors can be useful in the hands of a clever person"). OK, everyone. Let's use credit cards wisely 😉
Source: http://blog.livedoor.jp/chikazoemakoto/archives/36795858.html
Author: Junko
This is JAPAN Style!