As you can see some articles on ramen in this blog, I love ramen.
I probably eat three times a week (eating out costs much so I eat instant ones lol)
Instant ramen, which is I think one of the best Japan's inventions, and as a Japanese, I am glad that it spread and eaten in the world.
In this article I read, it says Japanese ramen, especially Nissin's brand, Demae Itcho series are very popular in Hong Kong.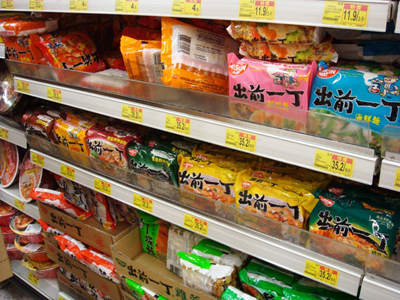 This is a ramen rack in a major supermarket in Hong Kong. Demae Itcho series occupy four shelves.
On the next shelf, rice vermicelli and rice noodle versions of it are placed.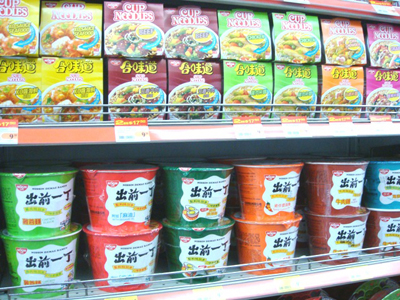 These are cup versions. They are strangely colorful.  😯
The flavors must be different but there are not so many variations in Japan.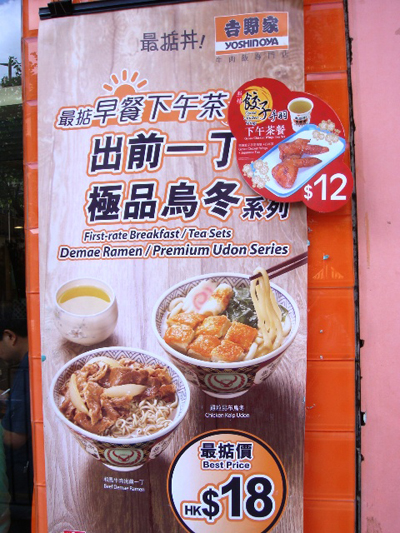 This is a poster of Yoshinoya, a fast food beef bowl restaurant. Although it's a beef bowl place, they serve Demae Itcho too.
There is no noodle in Japanese Yoshinoya menu at all.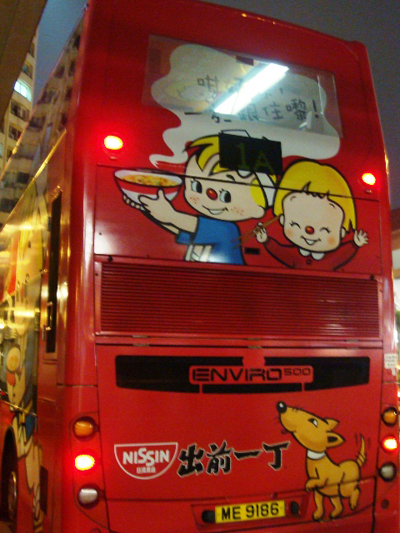 What a cool bus!
Huge Demae Itcho advertisement is painted.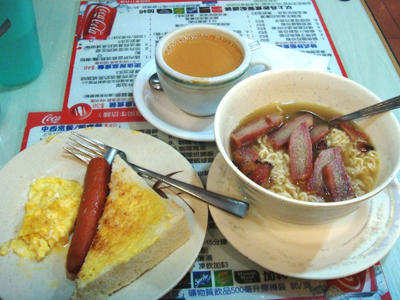 The last picture is a family restaurant in Hong Kong.
This is a breakfast set but look at this! Demae Itcho!! (What is the topping?)
The price is about US$3.
Awsome Hong Kong…
I mean, awesome Demae Itcho…
Demae Itcho seems to merge completely into the eating habits of Hong Kongers.
Good Job NISSIN Company!!!
Reference: Daily Portal Z
This is JAPAN Style!
You should follow me on Twitter HERE.