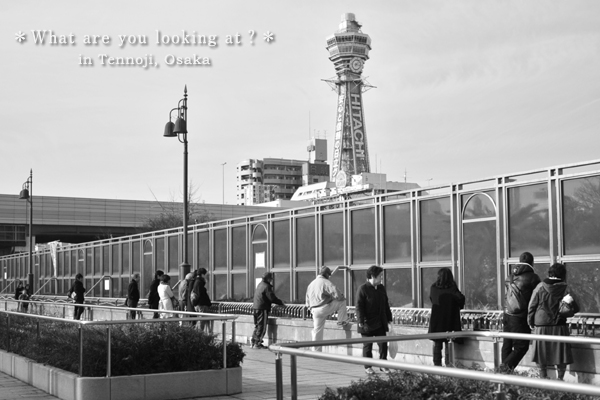 Miki, the photographer was wondering around Tennoji area when she took this photo.
And found people looking down from a crossover. There is a zoo under this crossover.
Miki thought there may have been a street performer??
After she took this picture, it seems more and more people started gathering. 
Free of charge to see from there Lol
Copyright(C) Miki
This is JAPAN Style!