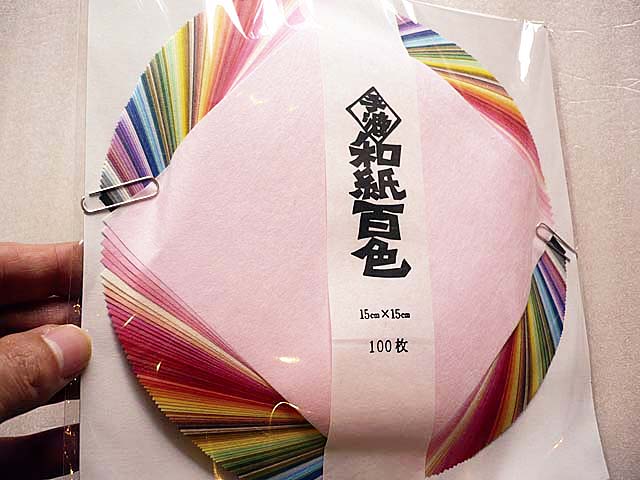 Nowadays, Japanese origami may be well-known worldwide.
This particular origami is made of luxury Japanese 'washi paper', which can only be purchased from specific washi paper shops. It includes 100 origami, all in different colors (one sheet per one color). It may sound slightly expensive; however, this high quality item is best suited for a souvenir or present.
It can also be used for art like 'torn paper art'.
For those who are interested in how to make washi paper, an English movie is available from the below.
We have selling these beautiful origami on our ebay store! Please check it out! 😉

If the eBay link is dead and you have questions about the item, please contact me HERE.
This is JAPAN Style!