Look at this Hello Kitty in a cool costume! She is wearing a big red ribbon as usual, but her hair style, make-up, and outfit are very "heavy metal"!! 😯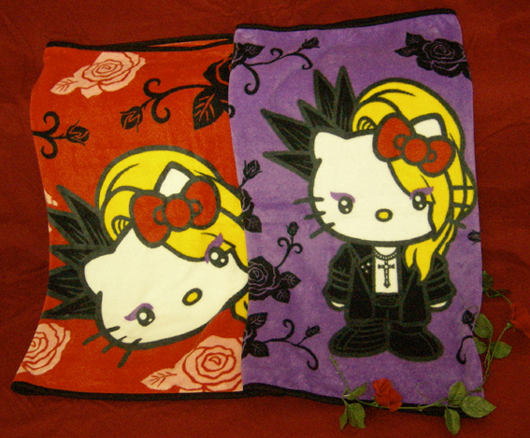 But why is she wearing such an unusual costume!? A Japanese world-famous (maybe…) musician, Yoshiki, and a world-famous (surely!) character, Hello Kitty, have collaborated on an array of kawaii (cute) character goods. As you may know, Yoshiki is a member of X-Japan, a very popular Japanese heavy metal band. He is not only a great drummer and pianist, but also a talented songwriter.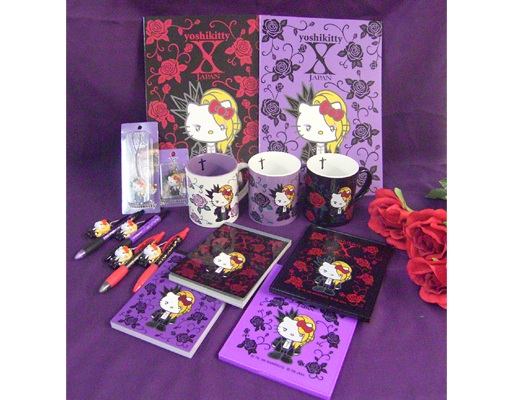 Notebooks, mugs, pens, mirrors and so on.
This photo shows just a small part of the whole line of Yoshikitty products.
There are many more things besides these.
You can see Yoshikitty at Kiddy Land, a popular toy shop which has been providing kawaii products for many years in Japan. Unfortunately Kiddy Land no internet shop. So if you want to get Yoshikitty goods, please do come to Japan!!
Source: KIDDY LAND Website
This is JAPAN Style!

You should follow me on Twitter.