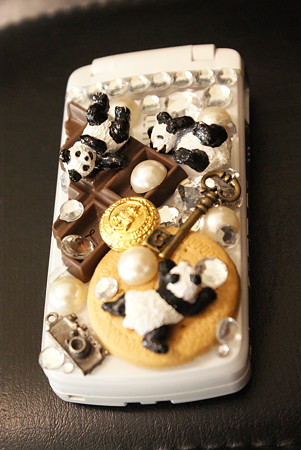 Sweets Deco on Cell Phone posted by (C)★パンダマニア★
In the last five years, "deco (customized decoration)" has been popular among teens to 30's women in Japan.
They decorate any handy belongings like cell phone, business card holder, handy game, mirror, cosmetic porch and so on.
Nowadays, it's easier to get deco kit at craft shops or online shops including Amazon.
From classic crystal deco to sweets deco, there are all kinds of decorations.
Deco fans used to order their deco from professionals but recently, many women "deco" by their selves.
They go to decoration art school to for a one day deco class to get skill.
This is JAPAN Style!
You should follow me on Twitter HERE.