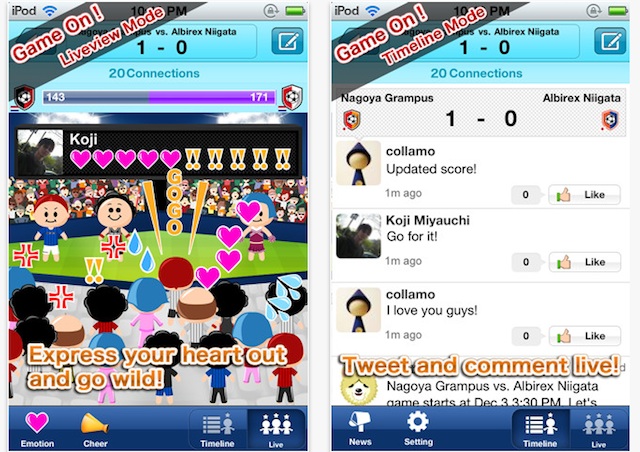 Do you like watching sports:)? Many sports lovers want to visit stadiums and feel the sense of unity with other fans. Unfortunately, for various reasons, it is difficult to attend every game…
But don't worry! This month, Japanese company Spothon, Inc. (CEO Shinichiro Suzuki /Shinjuku, Tokyo) has released a new app called "Spothon".
According to the website, Spothon is "a simple and fun application that allows users to virtually gather and socialize while enjoying live sports entertainment. Experience the stadium–like atmosphere anytime, anywhere through real–time communication with other sports fans from around the world."
Here is a promotion video. Let's see how it would go 😀
With this app, you can become a fan of your  favorite team, join the virtual crowd, and share your cheers, jeers and excitement with other users by tweeting and posting comments. What's more, you can create your own avatar by customizing the uniform and colors. It sounds very fun and interesting, doesn't it sports fans?
[About Spothon App]
* Price: Free
* Category: Sports
* Updated: Dec 20, 2011
* Size: 3.0 MB
* Languages: English, Japanese
* Requirements: Compatible with iPhone 3GS, iPhone 4, iPhone 4S, iPod touch (3rd generation), iPod touch (4th generation) and iPad. Requires iOS 5.0 or later.
Source: http://spothon.com/
This is JAPAN Style!