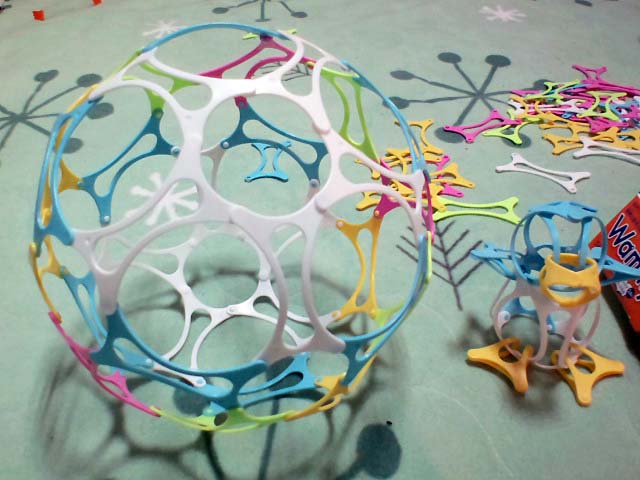 This new generation creative toy called Wammy is making a great hit in Japan.
Since its June 2008 release, 200,000 sets of Wammy were sold.
Wammy is a pliable plastic piece that you can twist, bend, connect to or put through other pieces.
There are so many creations can be made with Wammy such as flower,
dinosaur, bracelet, bag, hair piece, and so on.
Wammy comes with an "Idea Book" which shows some examples,
so that beginners can learn how it works. This picture shows a ball and a penguin. 
Please check my past article about the details of Wammy.
Copyright(C) japan_style
This is JAPAN Style!