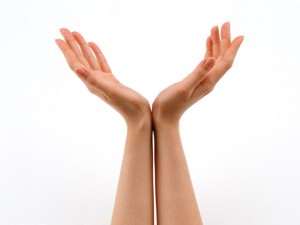 This is a weekly headline round-up of the posts titled [Japan after Quake] on our Facebook page.
[Oct 31] Grieving mothers hold out hope for children after tsunami.
http://www.abc.net.au/am/content/2011/s3351713.htm
North Asia correspondent Mark Willacy reports from where the Okawa school in northeastern Japan once stood and where memories keep the small community going…
[Nov. 1] Three maiko from Kyoto visit 3.11 victims living in temporary housing and give a dance performance.
http://www.yomiuri.co.jp/national/news/20111031-OYT1T01267.htm
An elderly lady who met maiko said, "They were very beautiful and eased my heart."
[Nov. 2] Reactor in Japan restarts, a first since the tsunami.
http://www.nytimes.com/2011/11/02/world/asia/in-a-first-since-nuclear-disaster-a-japanese-reactor-restarts.html?_r=1
The Genkai Nuclear Power Plant in Saga Prefecture was the first to win approval from  local government to resume operations since the Fukushima nuclear disaster.
[Nov. 3] Japanese town hopes for post-tsunami reinvention.
http://www.npr.org/2011/11/02/141931480/japanese-town-hopes-for-post-tsunami-reinvention
"Our shop was ruined. But the shell was intact. I could start from scratch. This sounds strange, but I was excited at the prospect that total ruin allowed us to build something new", said Kazuo Onodera, a 41-year-old barber in Kesennuma.
[Nov. 4]  Iwate tsunami debris; Tokyo-bound for disposal.
http://www.japantimes.co.jp/text/nn20111103a2.html
The Environment Ministry estimates that the disaster debris from the Iwate, Miyagi and Fukushima prefectures totals 23 million tons.
[Nov. 5] Tokyo governor to Tokyo residents who protest against disaster debris from Iwate: "Shut Up".
http://ex-skf.blogspot.com/2011/11/tokyo-governor-to-tokyo-residents-who.html
Tokyo governor Shintaro Ishihara said; "Shut up" is the appropriate response to complaints from his city. What could one do? A powerful municipality [like Tokyo] must help [Iwate and other disaster-affected areas] because no one else can.
[Nov. 6] Dalai Lama visits Tohoku, meets disaster survivors.
http://www.japantimes.co.jp/text/nn20111106a3.html
With about 1,000 people attending, the Dalai Lama said that as a human being he shares the pain of survivors who lost their loved ones, and that he hopes people will be able to overcome their sorrow and rebuild their lives.
This is JAPAN Style!