The words 'all you can eat' are fancy words, aren't they? I also like the words, 'all-you-can-drink beer' ^_^
For example, in Japan, sometimes you find 'all-you-can-put potatoes in a bag. It is only 300 yen (about 3 dollars) with a full bag of potatoes!' and you can see housewives being lost in putting potatoes in bags LoL
Meanwhile, I have found a photo blog about 'all-you-can-gather flowers' posted by a Japanese blogger. So let me introduce it.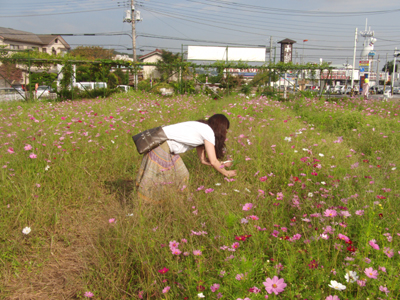 The blogger visited an event for all-you-can-gather cosmos.
The pink color is pretty, isn't it?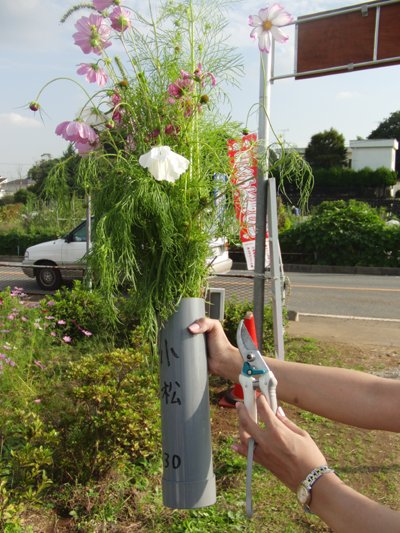 At the event, they handed a UPVC pipe to visitors
and visitors could gather cosmos till the pipe was filled up.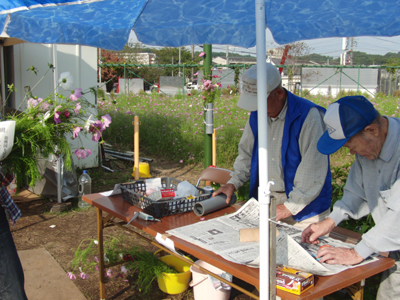 When they finished gathering, they returned the pipe
and had cosmos wrapped with newspapers to take home.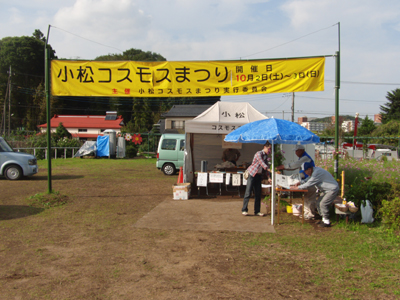 The pictures were taken at 'Komatsu cosmos festival'
in Sagamihara city, [W:Kanagawa].
It was the first time that I heard all-you-can-gather flowers! Do you have such a thing in your country?
It is a good idea to use a UPVC pipe for a container. The entrance fee is required. So I called them to find out how much the entrance fee is. They said, 'around 300 yen (about 3 dollars).'
The event is held in October every year.
Source: Daily Portal Z
This is JAPAN Style!

You should follow me on Twitter.