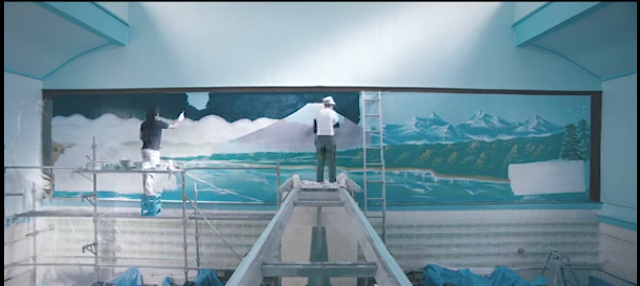 Today, I would like to share a video that Audi Japan created in honor of acquiring 200,000 fans on their Facebook page.
Japanese public bathhouses, called sento, traditionally feature gigantic murals on the walls of their bathing areas. In this video, we see the beautiful Mt. Fuji, which is the most common design, being accented by the image of an Audi R8 Spyder. The woman behind the project is none other than Mizuki Tanaka, one of only three bathhouse mural artists in Japan.
Tanaka paints the scene on the wall of an actual Tokyo sento, Daini Hinode-Yu, located in Tokyo. Thus the bathhouse guests can enjoy the distinctive artwork while simultaneously relaxing in the soothing sento waters. And, maybe they will consider test-driving an Audi.
This piece will be displayed through October.
Source: attrip.jp
Author: Junko
This is JAPAN Style!