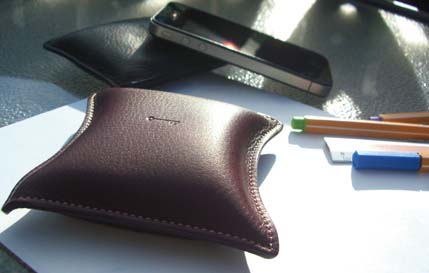 The Nagasawa Stationery Center, which was established in 1882 in the port town of Kobe and since then has been selling various stationery goods, has developed an elegant, Kobe-like stationery series that expresses an idea of a real, genuine thing, which makes you like the more, the more you use it.
This item is made of flexible and soft leather feeling good to touch, which has been filled with special sand from South Africa to give you the feeling of relaxation. We recommend to you it as an accent on your table when used as a paper weight, but also as a wrist rest when you work with PC mouse. It is an excellent item, which does not stand out more than the main role player and with its calm design it supports the main role player.
Please look at this beautiful paper weight and others in our online store under the stationery category!

If the eBay link is dead and you have questions about the item, please contact me HERE.
This is JAPAN Style!