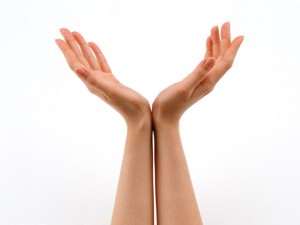 This is a weekly headline round-up of the posts titled [Japan after Quake] on our Facebook page.
[Oct.10] Japan will offer 10,000 foreigners free airfares to visit the country next year!
http://au.news.yahoo.com/thewest/a/-/world/10436854/japan-to-offer-10-000-free-visits/
Details haven't been announced yet. I'll keep sharing new info!
[Oct. 11] Toyota's car production back at pre-tsunami levels.
http://www.lasvegassun.com/news/2011/oct/11/as-japan-toyota/
Toyota workers will be racking up overtime and doing extra shifts in coming months to make up for lost production from the disaster.
[Oct. 12] Discovery Networks Asia-Pacific lines up Japanese tsunami films.
http://www.c21media.net/resources/detail.asp?area=100&article=63333
Discovery has commissioned six locally made programmes about the country's recovery efforts to air as part of a Rebuilding Japan strand.
[Oct. 13] Fearing damage, Microsoft moved data after Japan earthquake.
http://www.pcworld.com/businesscenter/article/241648/fearing_damage_microsoft_moved_data_after_japan_earthquake.html
Following the quake and subsequent devastating tsunami, all applications and services in the data center continued to run. But Microsoft worried that aftershocks could affect the facility and decided to move data and services to a data center in North America.
[Oct.14] TEPCO, Tohoku Electric sees record fall in power output in April-Sept.
http://mdn.mainichi.jp/mdnnews/news/20111014p2g00m0dm072000c.html
It's mainly because industrial electricity demand contracted as a result of damage to companies' production and other facilities in the disaster.
[Oct. 15] Vienna orchestra gives one million euros to Japan victims.
http://www.google.com/hostednews/afp/article/ALeqM5gm_4-rK-wMWSlRFzWYkHO_GeSkMA?docId=CNG.fd4e7cbe2da7bf4c1909225c75d5407a.281
In order to distribute the funds, the prestigious philharmonic orchestra has created the "Vienna Philharmonic and Suntory Music Aid Fund," in co-operation with Japanese beverage giant Suntory.
[Oct. 16] Small boat & debris from the 3.11 tsunami found drifting off Midway more than 3,000km from Japan.
http://search.japantimes.co.jp/cgi-bin/nn20111016a2.html
These are the first confirmed observations of the debris away from Japan's coast.
This is JAPAN Style!